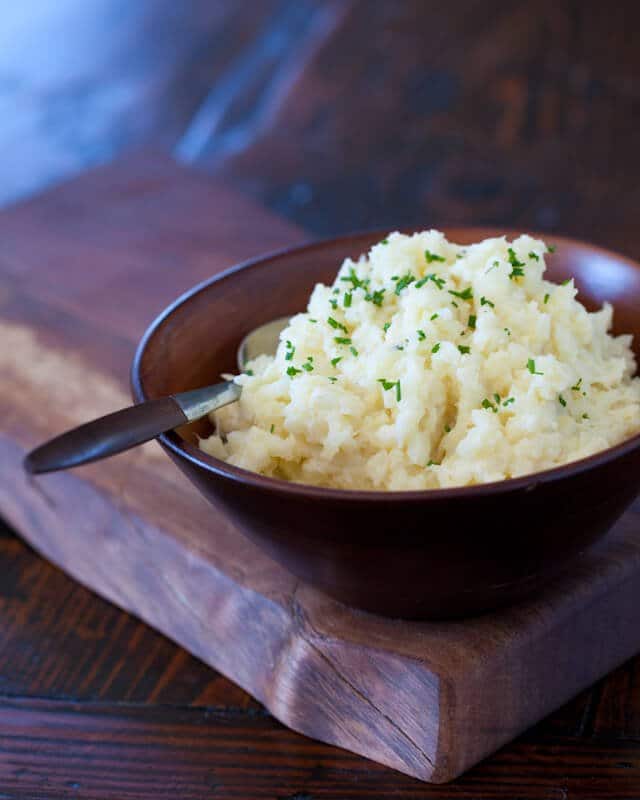 We recently went to Ruby Tuesdays for dinner and guess what? They have Cauliflower Mashed "Potatoes"!! It looks like mashed potatoes, its texture is similar to mashed potatoes and the taste is mashed potato-y enough to make those who are on the Paleo diet or low carb diet happy.
When I made it for the family, they loved it but all agreed that we shouldn't call it Mashed "Potatoes" but just simply Mashed Cauliflower – it's tasty on its own merit without having to degrade it to a quote-potato-end quote status.
I like the mashed cauliflower to be a little chunky (like I like my mashed potatoes) so instead of using an immersion blender, I just use a potato masher to mash and stir with the butter and sour cream.
Top with chives (or whatever you normally like on your mashed potatoes) and you've got one heck of a side dish.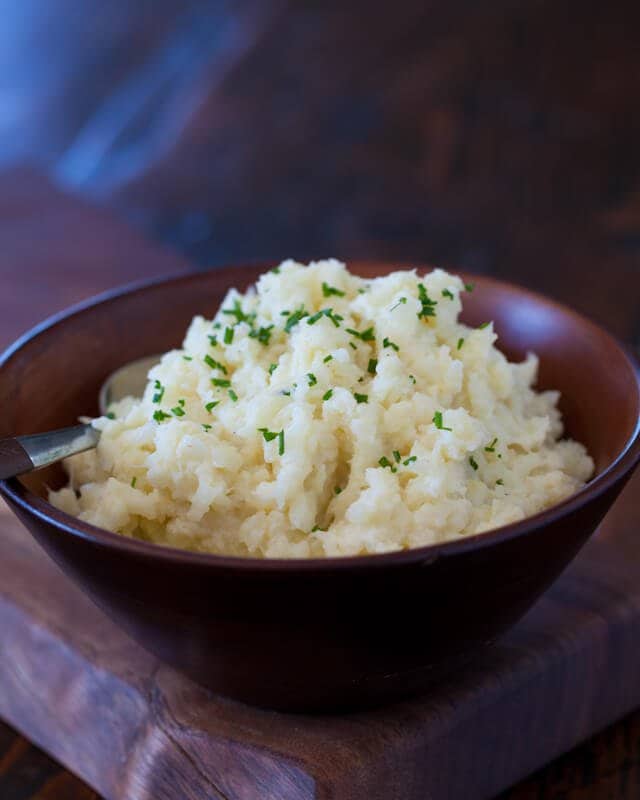 Cauliflower Mashed "Potatoes" Recipe
Servings: 4
Prep Time: 8 minutes
Cook Time: 20 minutes
Ingredients:
1 head of cauliflower
3 tablespoons milk
1 tablespoon butter
2 tablespoons light sour cream
1/4 teaspoon garlic salt
freshly ground black pepper
snipped chives


Directions:
1. Separate the cauliflower into florets and chop the core finely.
2. Bring about 1 cup of water to a simmer in a pot, then add the cauliflower. Cover and turn the heat to medium. Cook the cauliflower for 12-15 minutes or until very tender.
3. Drain and discard all of the water (the drier the cauliflower is, the better) and add the milk, butter, sour cream, salt and pepper and mash with a masher until it looks like "mashed potatoes." Top with chives.