Bigger Than His Head + Winners
3-year old Nathan and his broccoli
Broccoli: Not for the commitment phobic
3 months of daily watering, petting, and singing sweet fertilizer songs. But it was worth every single floret!
I totally admit it, I'm an Impatient Gardener. I like fast growing, pick-a-little-bit every day kinda gal, like herbs, lettuce, tomatoes, chilies, citrus and peas.
As tender and sweet as the broccoli was, waiting 3 months for 1 head just ain't my thing!
I'm an Instant Grat-Brat!
Now…for the winners…
Method of Randomness
Previous random drawings were easy. The number of entries were manageable enough where I could just print and cut out each of the comments and have one of my kids randomly pick out a piece of paper in the bowl, like this one –
But guys. 300 entries to win one of four copies of
Artisan Bread in Five Minutes a Day
by Jeff Hertzberg and Zoe Francois!!! WOW. If I had to cut out each of these 300 little comments, it would result in at least 1 paper cut per 50 comments. Not good.
So, I consulted my friend, Google, on how to randomly generate 4 numbers. Guess what? There is an online doohickey that randomly generates numbers! Hey, I'm so using that to pick my next lottery ticket numbers.
Because my blog doesn't number the comments, I had to copy and paste all the comments into an Excel file which kindly numbered each comment. Then I looked up the number to find the winner.
WHEW. Do you see what I go through for you?!?!
😉
The Winners of Artisan Bread in Five Minutes Cookbook
Congratulations to:
#269: Deeana
By Deeana on Jan 16, 2008 | Reply | Edit

I would love to make my favorite everything bagel with the recipe.

Thank you!
#51: Deborah of Working Woman Food
By Deborah on Jan 12, 2008 | Reply | Edit

I've made my fair share of cinnamon rolls, but none that sound as easy as this!! I would definitely be making this recipe – and load on the caramel for the sticky buns!!
#105: Tartelette
By Tartelette on Jan 12, 2008 | Reply | Edit

You had me at "Chocolate or Jam Filled Beignets"!
#254: Lynn
By Lynn on Jan 15, 2008 | Reply | Edit

First I'll try the apple pear coffee cake. After all the holiday eating we did, that one is sure to be lower cal with all the fruit in it, ha! And second will have to be the Sticky Caramel Cinnamon buns, after looking at the beautiful photography I can already taste them!
Happy baking, guys! Email your name and address at jaden(at) steamykitchen (dot) com.
***
So far from the book, I've made the: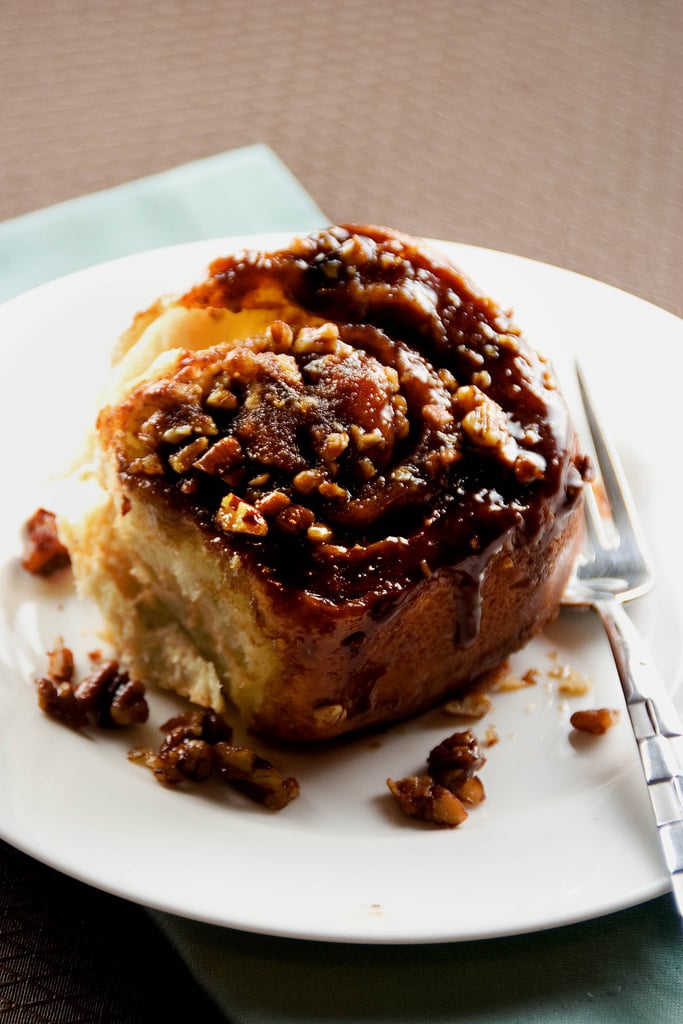 Sticky Pecan Caramel Cinnamon Rolls
Nutella & Roasted Hazelnut Challah
Chocolate Ganache Brioche (no photo because, guess what? we tore right into that baby 2 seconds after it came out of the oven) and multiple loaves of the basic Baguette.
I don't know if I could go back to any other method of making bread, as this is far superior to any recipe that I've tried. I found out about this book 3 weeks ago from a blog, loved the recipe and contacted the author right away. Authors Jeff and Zoe are just wonderful and down-to-earth. They are quite amazed that their book is the #1 bread book on Amazon! Come read their story on their blog at Artisan Bread in Five.
If you didn't win, please consider buying a copy of
Artisan Bread in Five Minutes a Day
!