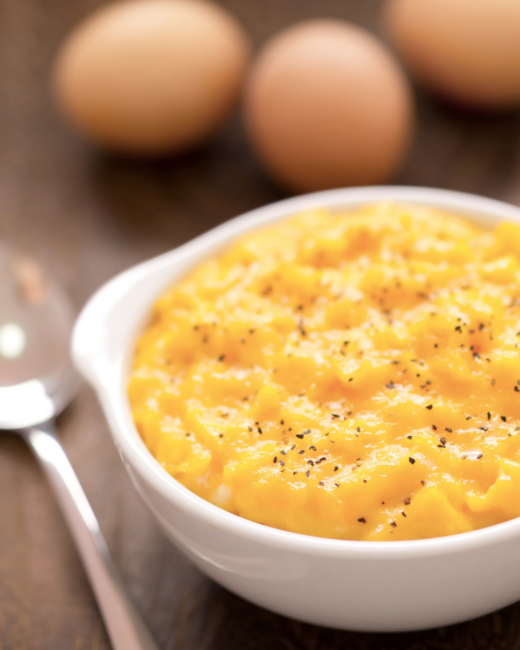 Breakfast in one minute sounds like the ultimate way to start your morning. When i'm ready to have a productive morning I love starting with a protein boost, but don't love taking the time to cook. This easy microwave scrambled egg recipe is done in one minute and is...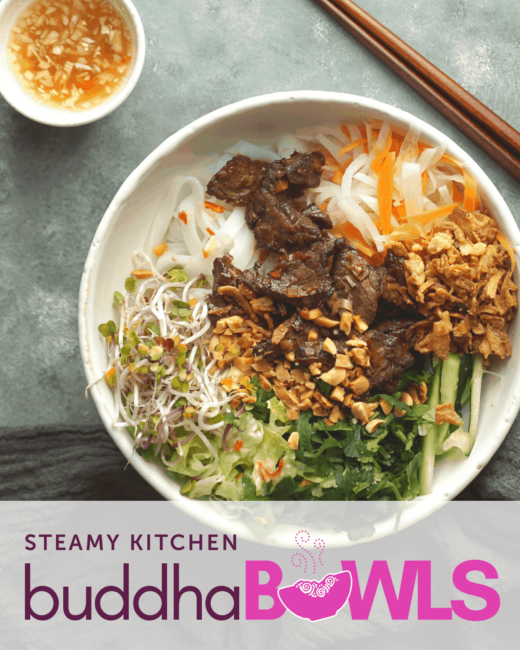 If you love Vietnamese food, you'll love this easy rice noodle Buddha Bowl recipe with Vietnamese dressing over lemongrass beef and crispy veggies. All About Buddha Bowls: When you layer all the colorful, nutritious elements of a meal into a beautiful bowl with its...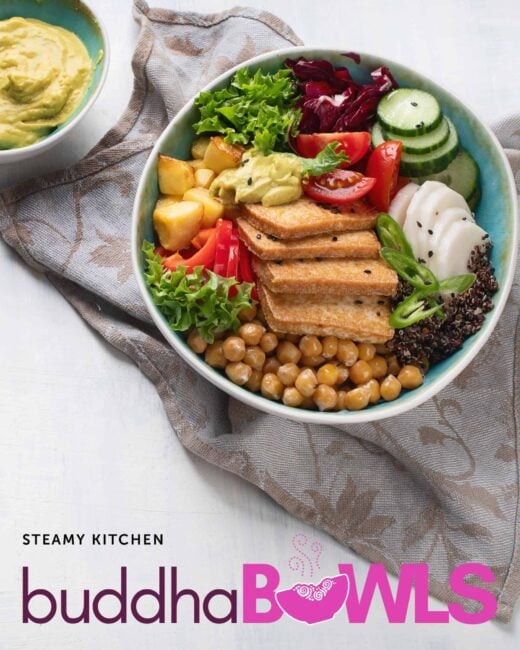 Enjoy the best of Japanese plant-based cuisine in this Crispy Tofu Buddha Bowl starring pan-seared tofu flavored with homemade ponzu sauce and topped with nutty sesame seeds. What are Buddha Bowls? When it comes to eating sustainably and colorfully, we've started...
Sarah Tiong teaches us how to make authentic thai Proper Pork Larb. This Proper Pork Larb has a hint of sweetness packed with the savoury nuttiness of glutinous rice and pork. This recipe is courtesy of Sarah's new book, Sweet Savory Spicy: : Exciting Street Market...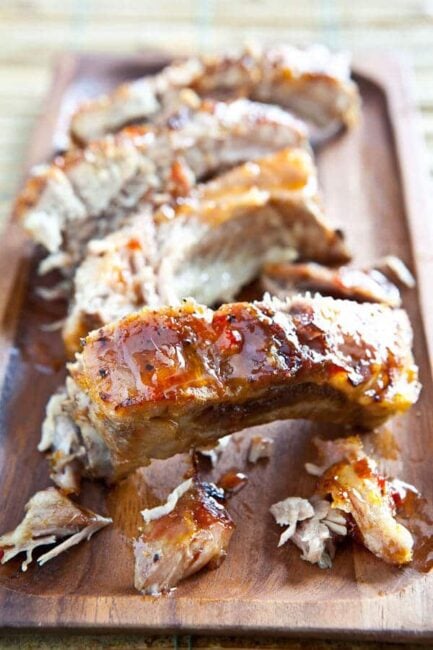 There aren't very many recipes that can boast "2 ingredients" and taste better than fall off the bone Tender Baby Back Ribs, smothered in sweet, sticky Thai chili sauce. Which, by the way, isn't really all that spicy despite the name. Two ingredients, 10 minutes...
Recipe for Pork Chops with Apricot Brandy Sauce with step by step photos by cookbook author Jaden Hair.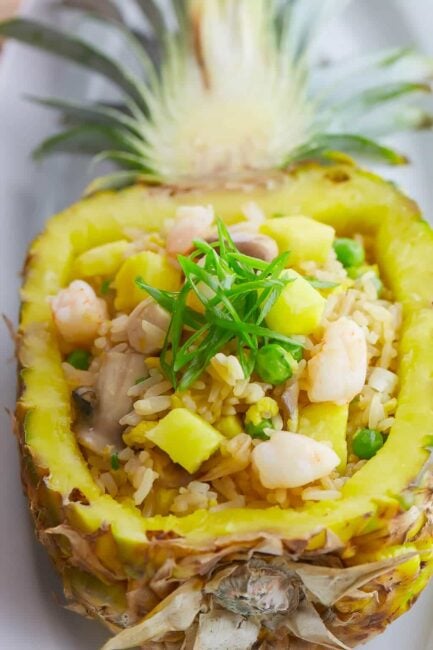 In this Pineapple Fried Rice recipe, you'll learn: How to prevent soggy, heavy, goopy fried rice. How to easily cut a whole pineapple to use as a pretty serving bowl. Why cooking certain ingredients separately is essential to the best Pineapple Fried Rice. Pineapple...
Want a Free Veggie Cooking Time Cheat Sheet?
We want to treat you to dinner!Yup! You heard that right! We are giving away $100 Gift Card to the WINNERS CHOICE of your favorite local restaurant. This is the perfect way to support your local restaurant, give away as a gift to family and friends, order take-in for...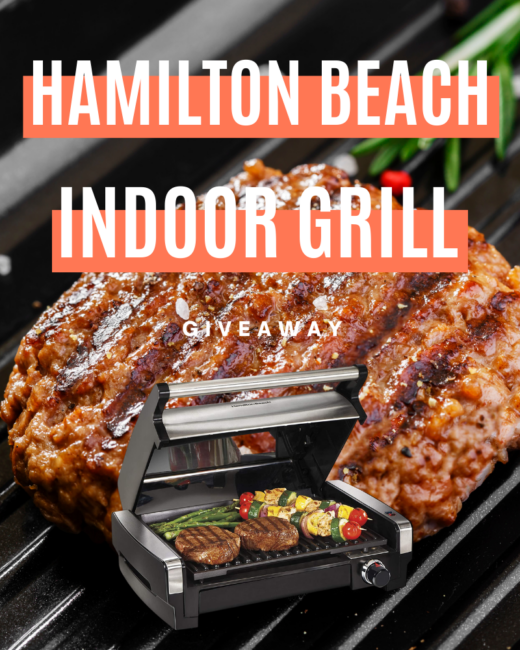 Happy Monday Steamy Kitchen, today we are giving away a Hamilton Beach Indoor Grill. This grill is fantastic for indoor grilling on the days that it is WAY too hot to be outside. I don't know about where you live, but out here in Vegas its about 110ºF! An indoor grill...
Hello Steamy Kitchen Community! We are very excited to be partnering with Hestan Cue to review and giveaway their incredible Hestan Cue Smart Cooking System! Read below about this innovative cooking technology as well as my personal review of the system! Hestan...
Happy HAPPY Friday Steamy Kitchen. Today we are giving away four kitchen gadgets items from amazon and a few tips on how to save time in the kitchen. How to Save Time in the Kitchen Make a plan, envision your meal and what leftovers you could make purposefully. Check...
Good morning Steamy Kitchen! Today, we have one Robot Vacuum to giveaway. This robot vacuum does all of the work for you. So you can look forward to coming home to clean floors. A smart addition to your home if it is difficult to be on your feet cleaning for long...
Day number three, we celebrate with AirBnB! Enter to win a $100 AirBnB gift card so you can staycation somewhere in your city or town. You deserve a get away weekend to yourself or with a loved one! Find beautiful unique locations with AirBnB that will make you...
Hey hey Steamy Kitchen family! Welcome to the second day of 31 days of giveaways! We are so excited and grateful to be giving away tons of amazing prizes every single day for an entire month. Today we will be giving away a Ninja Professional Blender. This is an...
Hello Steamy Kitchen Family! Welcome to the first day of our 30 Days Of Giveaways! Over the next 30 days, you can get excited to see a NEW giveaway launch every single day! We will have a wide range of products and giveaway themes, so make sure you are checking...