Roasted Pumpkin Recipe
This week is time to celebrate. For the first time since March, I can open the doors and windows of my house without the outside blowing in hot, humid, furnace-like air. In the mornings and late at night, it actually feels like we don't live in the jungle. That makes my morning!
Despite the weather being manageable in the early morning and late night, it's still unbearably hot the rest of the time. Which means no carved pumpkins for us South Floridians – the pumpkins MELT in the heat. If we carve it, there's only a window of about 3 days that the pumpkin can stay outside without looking like a sad jack-o-puddle.
We roast 'em. It's a great side dish for the Fall (this will be part of my Thanksgiving dinner!)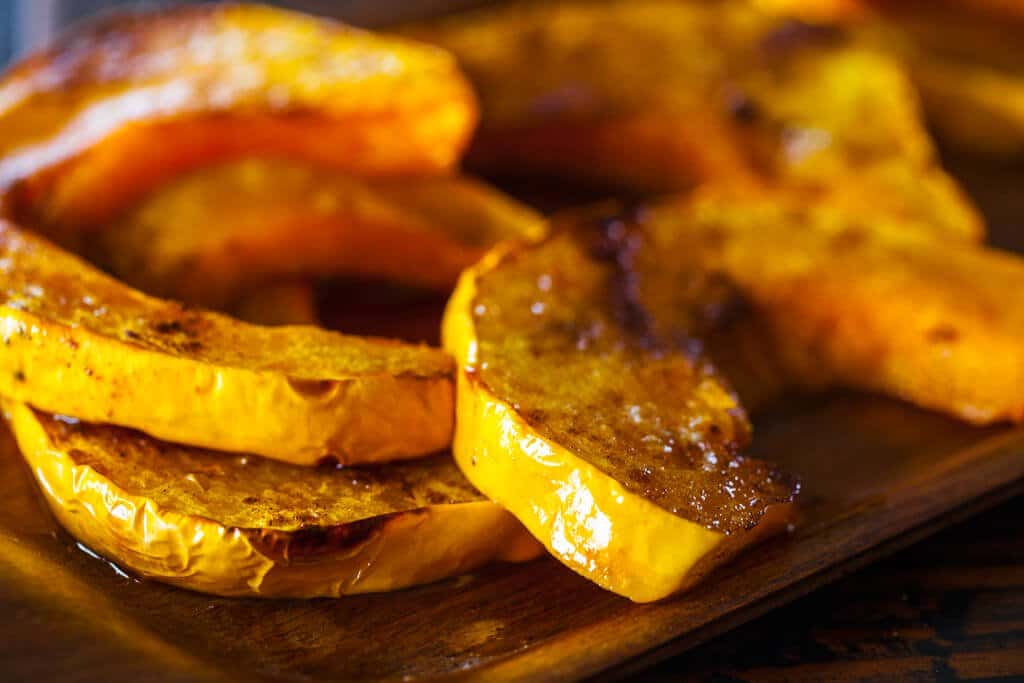 How to roast pumpkin video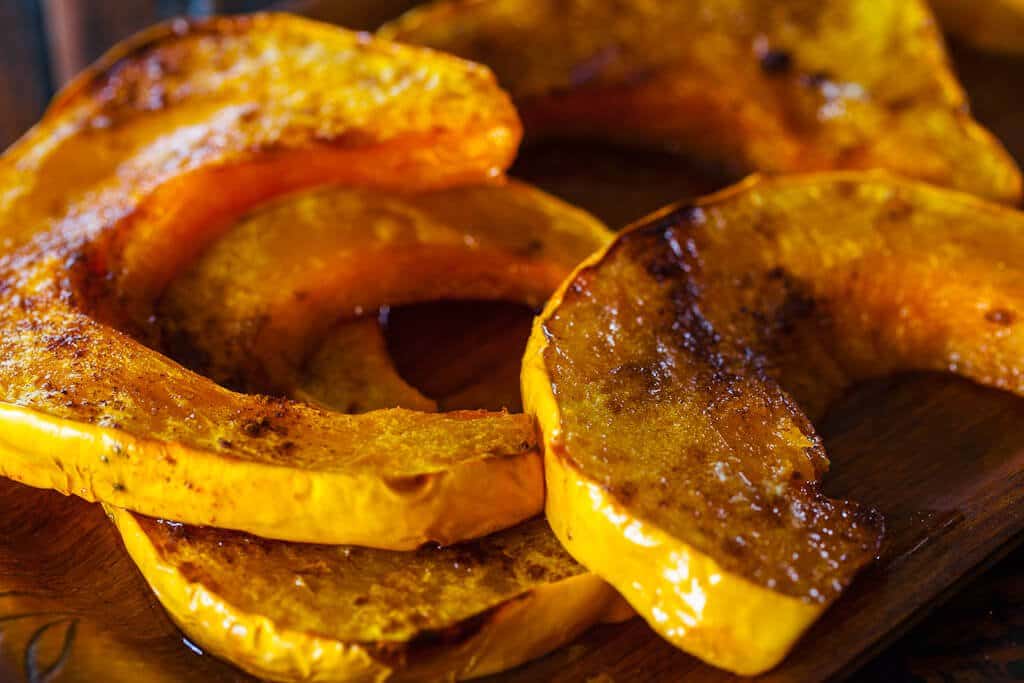 How to roast pumpkin recipe
Servings: 4
Prep Time: 10 minutes
Cook Time: 20 minutes
Same technique can be used for butternut squash or any other type of large, hard squash.
Ingredients:
1 small pumpkin or 1/4 large pumpkin
1 tablespoon olive oil
sea salt
ground clove
ground cinnamon
ground nutmeg
1 tablespoon packed brown sugar
Directions:
Heat oven to 400F. Using a large metal spoon, scoop out the seeds and insides of the pumpkin. Save the seeds for roasting. Use a sharp chef's knife to cut slices of pumpkin, about 1-inch thick.
Place pumpkin slices on baking sheet. Drizzle with olive oil and rub on both sides of pumpkin. Season with salt, spices and brown sugar. Roast for 20-25 minutes, depending on thickness of pumpkin slices.
See more great pumpkin inspired recipes
Sweet Pumpkin Wonton Dessert from Steamy Kitchen
Pumpkin Mashed Potatoes from Steamy Kitchen
Chai Spiced Pumpkin Seeds from Shef's Kitchen