Helping you connect to simple pleasures through food.
Welcome to Steamy Kitchen!
Start Here: Download your free
Sensual Cooking Starter Guide Next, we welcome you to
Join Our Happy and Healthy Life Community!
Connect into our Steamy Kitchen Community where you can connect with like-minded foodies, learn about mindful eating, sensual cooking, buddha bowl recipes, weekly tips. We have created this space for you to share, connect and get inspired within the community of Steamy Kitchen!
Learn About The Steamy Kitchen Story!
Steamy Kitchen is all about sensual cooking and
mindful eating. We live, love, and eat by one mantra:
Simple pleasures, deeply felt.
We specialize in inspiring a conscious connection with joy by manifesting simple pleasures into our daily lives and aligning with authenticity. Our philosophy toward cooking is our outlook on life–we savor every moment.
At the heart and soul of Steamy Kitchen is founder, author, and television chef Jaden Rae.
Even after so much Thanksgiving day food, we quickly start to miss the flavors and the holiday. So, with this leftover recipe we are using a trifecta of leftovers. Turkey, stuffing, and cranberry sauce. It is a super easy recipe that comes together...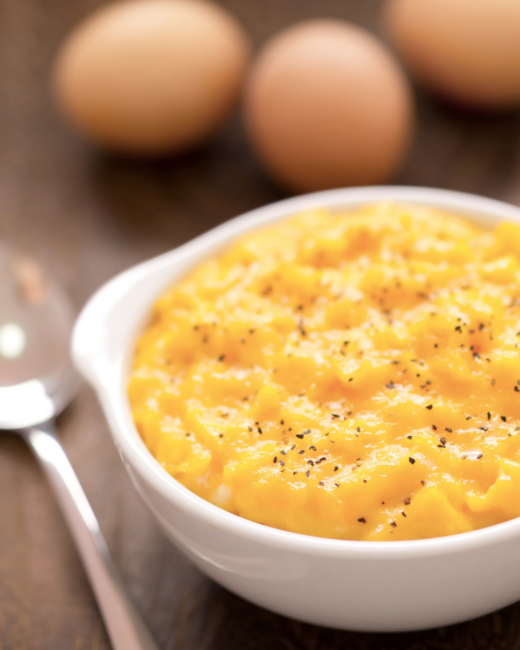 Breakfast in one minute sounds like the ultimate way to start your morning. When i'm ready to have a productive morning I love starting with a protein boost, but don't love taking the time to cook. This easy microwave scrambled egg recipe is done in one minute and is...
Baked potatoes are one of the simple comforting foods everyone needs to know to to make. This microwave baked potato recipe is done in under 10 minutes and is truly soul soothing. Don't bother turning on your oven when this microwave method is so easy! I love...
Frittatas are the hero of breakfast and brunch because it can typically serve a crowd and is extremely versatile! Instead of serving a crowd, this single or double serve frittata recipe is made in the microwave in just five minutes. This recipe is so quick and...
How are you feeling this month so far? It feels like it was October 1st just yesterday and now we are nearly half way through the month! Here are a few things I am loving this month so far: Reading: I love this book Complete Wellness by Neal Yards Remedies. It has...
I shared last week that we were filming 2 fun segments for television and our first segment with WFLA Daytime aired this week! Even though it is cooling down, it is still super important to stay hydrated and electrolyte dense foods are just the trick to do so! Most...
These funny looking mushrooms are now a part of my Sunday suppers, as I purchase them direct from a local mushroom farm at the Farmer's Market. Last week, I mentioned being inspired by Fantastic Fungi documentary on Netflix (watch it if you can!) and since then, have...
This giveaways is for all of the cold brew coffee lovers out there! This amazing Vinci Cold Brew Machine will whip up a rich cup of cold brew coffee in minimal time. Normally, cold brew takes 24 hours to make because it is necessary to steep the beans in cold water...
Happy Friday Steamy Kitchen! Today we are giving away ten $10 Target gift cards plus one lucky winner will receive a $50 Target Gift Card. Target always has everything you need and I don't know about you, but I LOVE going to Target. It's one of my favorite...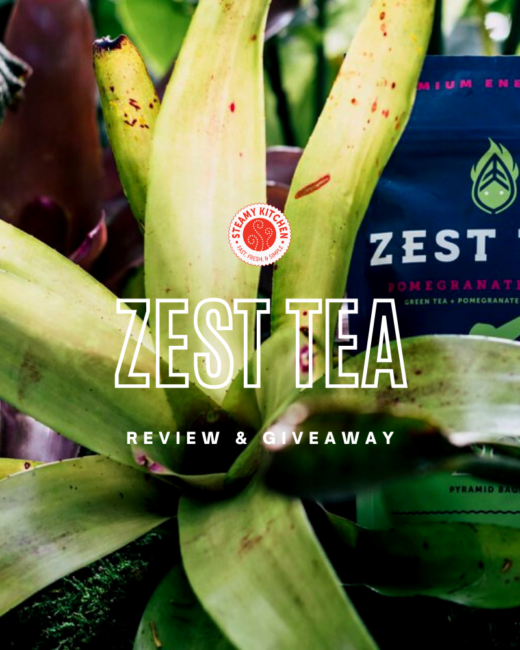 Hey Steamy Kitchen fans, today we have an extra energizing giveaway for you! Coffee is a must have in the morning, but when you start to lose momentum in the afternoon, it doesn't quite satisfy. Zest Tea is a caffeinated energy tea! Perfect for a warm fragrant...
Happy Friday Steamy Kitchen! Did you miss our instant wins this past month?? We sure did. Today we have a winter morning on-the-go bundle for you. It is so dark and difficult to get up in the mornings now that the winter season is here. We thought we'd...
Hello and welcome to our last and final day of 30 Days of Giveaways! It has been epic launching one giveaway every single day and we hope you enjoyed being surprised with a new prize every day. To celebrate this last day, we are giving away your favorite prize–CASH!...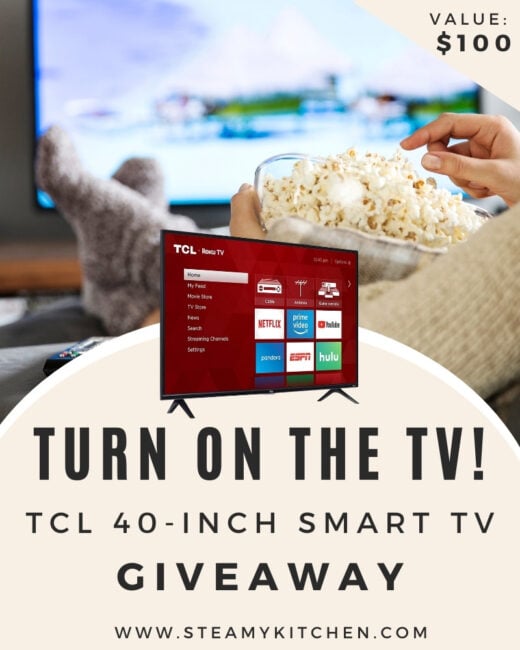 Hello and happy Monday once again Steamy Kitchen fam! In this recipe for Chinese Sweet Coconut Buns Recipe, besides the sweet coconut filling, what is the second type of bun filling Jaden makes? Today we have terrific tips for spending time with family and a new...
Day twenty-eight means time to rejuvenate! A self-care and relaxation session is in your future. Taking time to tend to yourself is time well spent. So today, we are giving away a $100 Spa gift card to the winner's choice of their favorite relaxation spot. Go...
Hi there Steamy Kitchen family! Today we are giving away a prize that is suitable for almost all ages. Everyone needs to brush their teeth–may as well do it with the best technology possible! Enter to win the Electric Duo Toothbrush Set! AquaSonic Duo Dual...