Helping you connect to simple pleasures through food.
Welcome to Steamy Kitchen!
Start Here: Download your free
Sensual Cooking Starter Guide Next, we welcome you to
Join Our Happy and Healthy Life Community!
Connect into our Steamy Kitchen Community where you can connect with like-minded foodies, learn about mindful eating, sensual cooking, buddha bowl recipes, weekly tips. We have created this space for you to share, connect and get inspired within the community of Steamy Kitchen!
Learn About The Steamy Kitchen Story!
Steamy Kitchen is all about sensual cooking and mindful eating.
We live, love, and eat by one mantra:
Simple pleasures, deeply felt.
We specialize in inspiring a conscious connection with joy by manifesting simple pleasures into our daily lives and aligning with authenticity.
Our philosophy toward cooking is our outlook on life–we savor every moment.
At the heart and soul of Steamy Kitchen is founder, author, and television chef Jaden Rae.
Prices are sky-high these days and it seems our money just doesn't go as far as it once did. It's no wonder so many of us are looking for ways to cut costs. One would think a person couldn't be consistently shocked at the register total EVERY time they visit the...
This Guinness Beef Stew is from the Official Guinness Cookbook – it's the real deal!
Many cultures have a variation on beef stew, always made with ingredients on hand. The French use Burgundy wine to make beef bourguignon. In Hungary, paprika is introduced to the pot for goulash. Belgium has carbonnade   la flamande made with Belgian ale. And Ireland has beef and Guinness stew, a hearty and wholesome dish that will keep you warm and comfortable no matter what the weather throws at you. This stew is a popular pub lunch, and you can travel the country trying different variations at every bar you visit. With meat, veg, potatoes, and Guinness, this is the very definition of a meal in a bowl.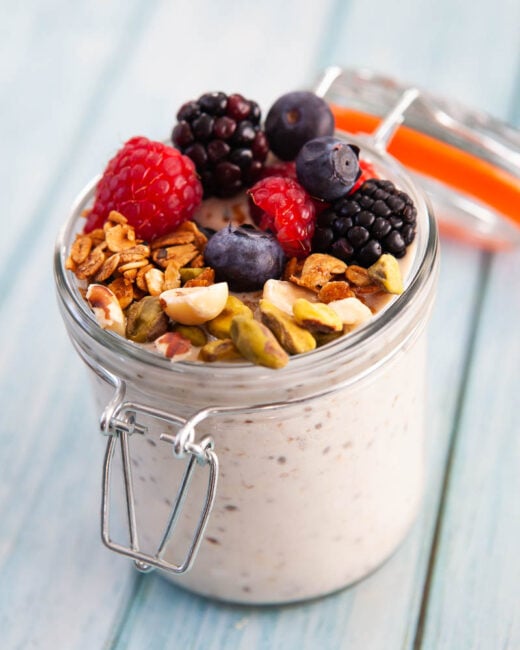 Have you heard of the MIND Diet? It combines 2 very popular diets that experts regard as some of the healthiest (because they lower the risk of heart disease, diabetes, and other diseases): The Mediterranean Diet And the Dietary Approaches to Stop Hypertension...
I think we may all have these moments, but sometimes I catch myself doing something the most COMPLICATED way possible. I've overthought the thing. Made it WAY more complex than it was to begin with, and that's usually because I've gone way out to sea with ideas and...
We are excited to be giving away one Frigidaire Retro Bar Fridge Refrigerator! We are getting vintage with it, with this fun mini fridge that would make any garage or games room a highlight of the space! Frigidaire Retro Bar Fridge Refrigerator Details: ...
Hello! Welcome to the Amazon Instant Win Giveaway. We have ten $10 Amazon Gift Cards for you to spin to win! Head below to spin the wheel and earn bonus entries for extra spins!
Hello! For the virtual reality fans, we are giving away a 3D Virtual Reality Headset from Longlu This is a great gift for kids and grandkids or to enjoy for yourself of course! Read more about this headset below. About the Longlu Virtual Reality Headset ...
Welcome to the Target $100 Gift Card Giveaway! Enter for your chance to win a $100 gift card to your favorite neighborly Target. Use towards Spring home goods, new fashionable items or stock up on your favorite necessities! What would you use $100 gift card to...
For all you garden lovers out there, today we are giving away one Best Choice Products Raised Garden Bed! This garden bed is the perfect size for growing some veggies or fresh herbs. Step into the backyard and pick what you need for the kitchen. Best Choice Products...
Hello Steamy Kitchen Family! Welcome back to our fan favorite giveaway for a ASUS Ultra Thin Laptop! Read more about this affordable and high functioning laptop below! The ASUS Laptop L210MA is designed to help you be productive all day — even when you're on the...
Hi Steamy Kitchen friends! We will be giving away $50 for you and $50 for a friend for a total of $100 for this giveaway! Friendship is a priceless bond, but you should show gratitude for the people you care about! We will share with you a few great ideas on...
Hello Everyone! Welcome to our amazing Donner Keyboard Piano Giveaway! This fantastic keyboard piano is appropriate for beginner to intermediate learners. Read more about this Donner Keyboard Piano and enter below: About the Donner Keyboard Piano Composed...