As you know, I am a big believer on cutting down food waste! Using a Food Dehydrator is a great way to preserve food like fruit, herbs and meats! The options are endless on what you can create with the dehydrator! We are excited to be giving away a Chefman Food Dehydrator Machine in this giveaway that is perfect for any creative home chef!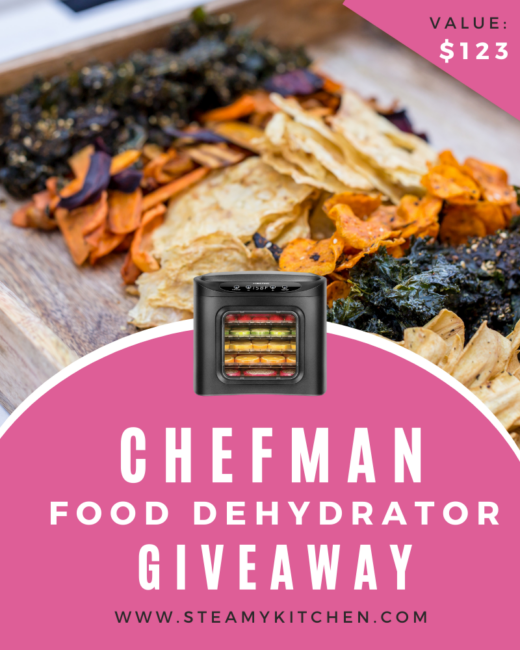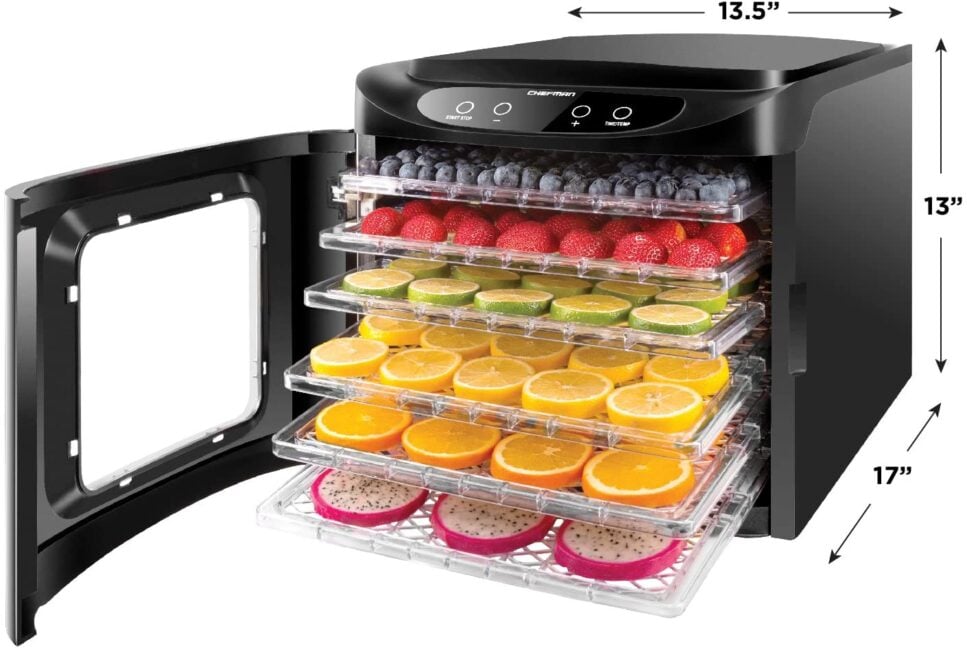 Why This Is A Great Dehydrator
DEHYDRATING SIMPLIFIED: The Chefman dehydrator includes 6 spacious (13″x12″) adjustable BPA free plastic trays, so you can create different types of dehydrated foods in one convenient batch at a fraction of the cost of commercially dried foods. Makes for a great healthy snack and ideal for people with allergies as there are no preservatives!

DIGITAL TOUCH SETTINGS: Digital temperatures preset settings ranging from 95º F to 158º F, integrated with a countdown timer up to 19.5 hours, provides accurate drying times and temperatures to make it super easy for you to start creating delicious dried fruit, herbs, meat or yogurt!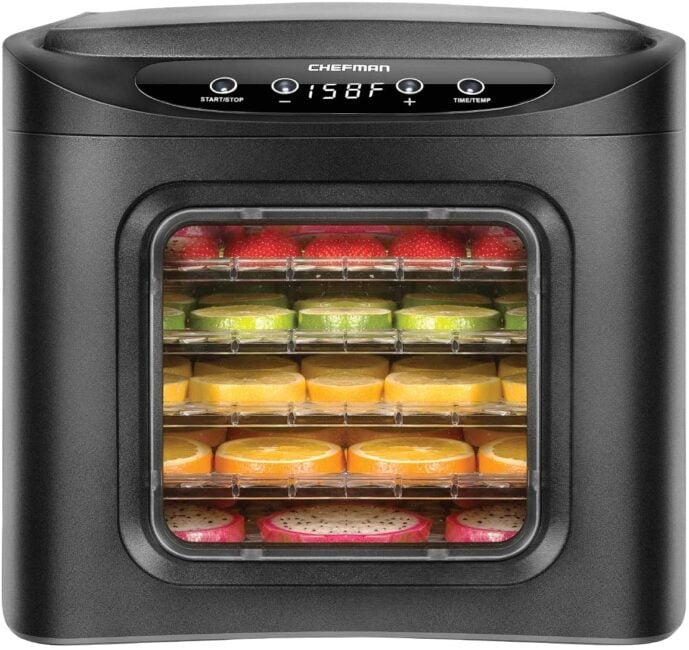 CONSISTENT RESULTS: The Chefman 480W Food Dehydrator has a built in innovated design that maximizes airflow that results in an even drying without overheating ensuring the perfect dried fruit slices, long-lasting dried herbs, delicious beef jerky and more! You can even use this dehydrator when making your own pasta or use it to freshen up stale cookies or crackers!

EASY TO MONITOR: The process of drying can be observed without opening the door, designed with a clear door that allows you to monitor the progress of drying meat beef jerky, fruit slices, sweet potato and vegetables, or any other dried food snack

RESOURCES: cETL approved with advanced safety technology for long lasting durability, & 1-year warranty provided by Chefman, so you can purchase worry-free – we've got your back! For information on how to use your product, scroll down for a PDF User Guide and Quickstart Guide. 480 Watts/120 Volts – RJ43-SQ-6T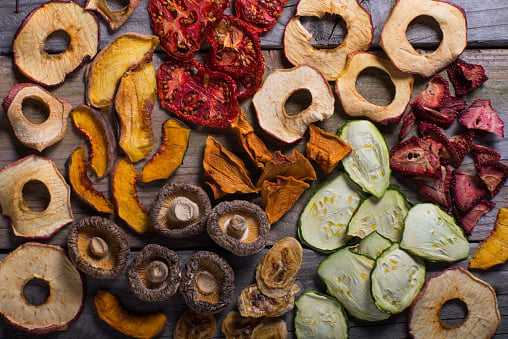 Enjoy the Amazing Benefits of a Food Dehydrator
The Chefman dehydrator allows you to naturally preserve and extend the life of your food and save money by buying fresh foods and making healthy dehydrated snacks at home that you can store for longer periods of time.
Leave a Comment! What would you use this dehydrator for in your kitchen? Share below!
Chefman Food Dehydrator Machine Giveaway
Enter the giveaway below!