Hello! And welcome to the 30 Days of TV & Laptop Giveaways series! We have 15 Laptops lined up for you to enter to win! Yes you heard that right, 15 of all different sizes, price values and models! If you have been in the market for a new laptop this giveaway series is for you!
Read below about the HP 14 Inch HD Laptop and enter to win!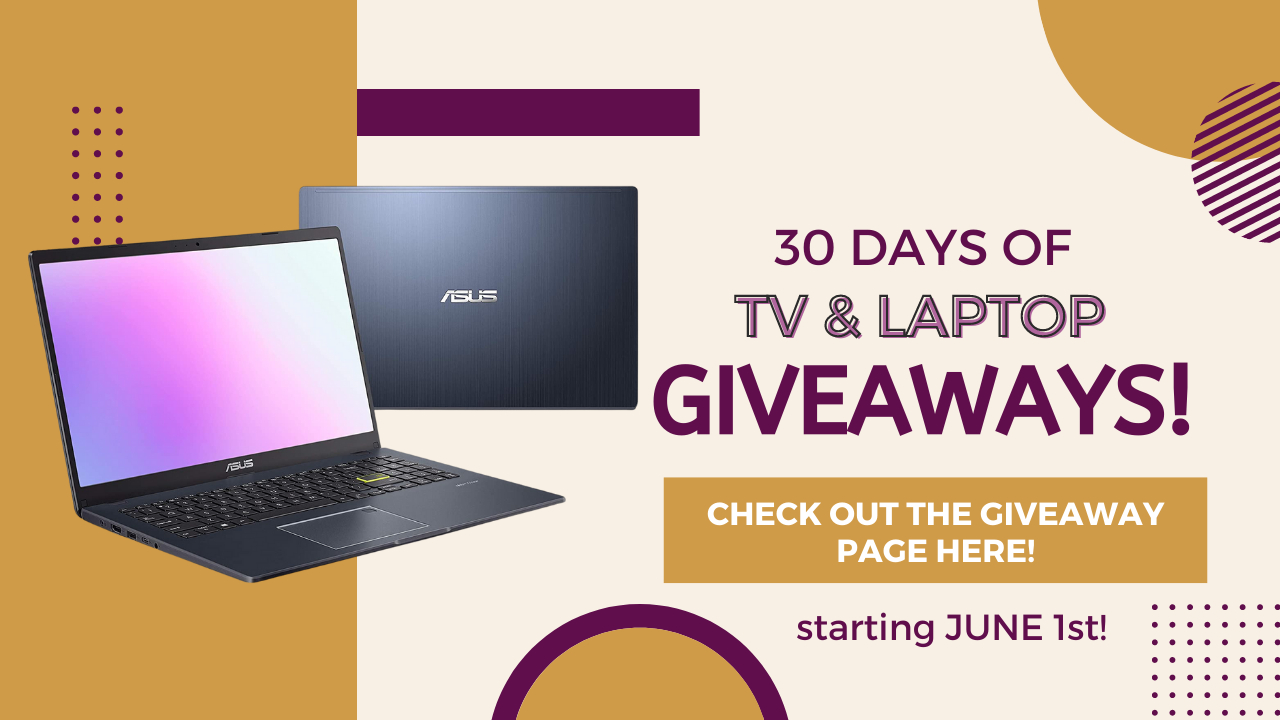 About the HP 14 Inch HD Laptop
| | |
| --- | --- |
| Brand | HP |
| Screen Size | 14 Inches |
| CPU Model | Celeron |
| Ram Memory Installed Size | 4 GB |
| Operating System | Windows 11 |
| CPU Speed | 2.6 GHz |
| Hard Disk Description | Flash_memory_solid_state |
| Resolution | 720p |
| Total USB Ports | 3 |
| Processor Count | 2 |
This pre-owned or refurbished product has been professionally inspected and tested to work and look like new. How a product becomes part of Amazon Renewed, your destination for pre-owned, refurbished products: A customer buys a new product and returns it or trades it in for a newer or different model. That product is inspected and tested to work and look like new by Amazon-qualified suppliers. Then, the product is sold as an Amazon Renewed product on Amazon. If not satisfied with the purchase, renewed products are eligible for replacement or refund under the Amazon Renewed Guarantee.
Information and Product Photos from Amazon.com
Shop Our Amazon Page for your own!
HP 14 Inch HD LaptopGiveaway
Enter below.