Hello Steamy Kitchen Family!
It's Day Eleven and We are giving $100 DoorDash Gift Card. Order your favorite sumptous food from any restaurant you love.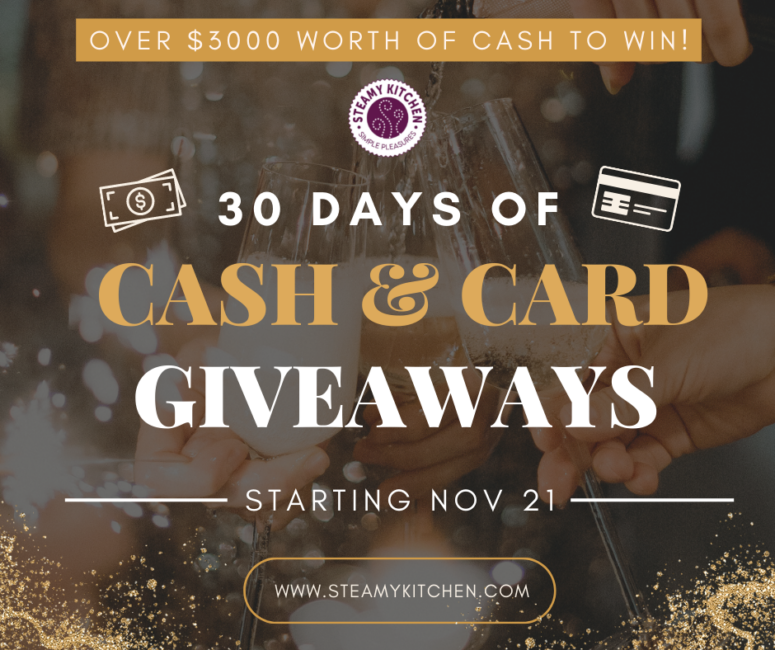 30 Days Of Giveaways: Day Eleven
What is your favorite food to order in DoorDash?
Let us know in the comments what you are most excited to win – cash or gift card!
What would you use cash towards or tell us what is your favorite place to win a gift card from?
$100 DoorDash Gift Card Giveaway
Enter to win below.