Happy Summer!!
Congrats to Tammy Randolph for winning our last Amazon Fire Tablet giveaway! (here's our full list of winners from every single giveaway we've hosted)
We're giving away our third Amazon Fire Tablet this year. The Tablet is 7-inches, includes 8 GB of storage and 1.3 GHz quad-core processor (it's fast!)
This new version of Fire includes Alexa, the cloud-based "assistant" to ask for the latest news, the weather outside or to play music.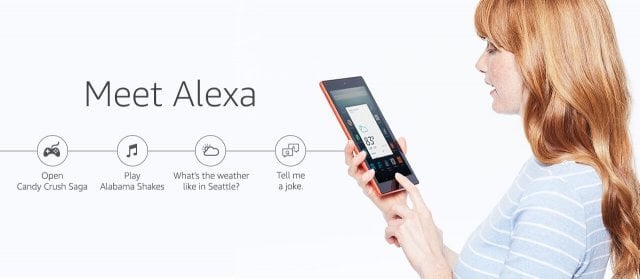 With the Fire, you can watch thousands of shows from HBO, Netflix, Amazon Prime, Hulu and even ESPN. Listen to your favorite music from Pandora, or audiobooks from Audible.
Of course, from the store, you can download games galore (we love Clash of Clans and SpellTower).
Thank you for supporting Steamy Kitchen!
Even if you don't buy the product shown, starting your Amazon shopping here helps our small family business. We get a small commission from Amazon that helps keep this site running free!
Amazon Fire Giveaway
Giving away one Amazon Fire 8GB tablet (or an Amazon gift card for the amount of the tablet).