We are giving away one AeroGarden Indoor Herb Garden so that you can grow your very own herbs or vegetables right at home. It is so nice to be able to reach over the counter and pluck fresh herbs to add straight into your dish!
AeroGarden White Harvest Indoor Hydroponic Garden
INCLUDES GOURMET HERB SEED KIT (6 POD) – Genovese Basil, Curly Parsley, Dill, Thyme, Thai Basil and Mint & a 3oz bottle of our patented, all natural plant nutrients (enough for a full season of growth)
PLANT TO PLATE – Up to 6 plants grow at a time, up to 12 inches Tall with this indoor garden; Grows in water no soil, no mess, Made simple
EASY TO USE – Control panel tells you when to add water, reminds you when to add plant food (included), automatically turns lights on and off for your hydroponics growing system
LED GROW LIGHTS – High performance, full Spectrum 20 watt LED high efficiency grow lighting system in your herb garden is tuned to the specific needs of plants to maximize photosynthesis, resulting in rapid, natural growth and abundant harvests
IN HOME GARDEN SYSTEM – Grow fresh herbs & veggies all Year Round in this indoor herb garden. Always fresh, always local, always in season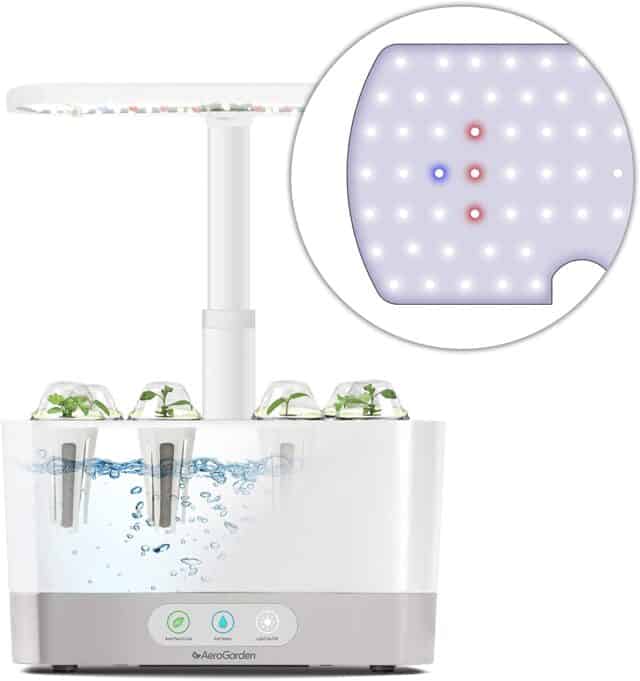 The AeroGarden Harvest's compact shape has a super easy control panel with touch sensor illuminated buttons that dim when the garden light is off. The one 15-hour light setting is just the right amount plants love for healthy growth
No mess! Save yourself the hassle and mess of growing indoors with soil. You'll use less water and your plants will grow faster, getting everything they need from the water and plant food in your AeroGarden.
Plants grow bigger and generate bountiful harvests because of our full spectrum LED grow lights. Our lighting systems are developed for maximum energy efficiency and cost just pennies a day to operate.
Thank you for supporting Steamy Kitchen!
Starting your Amazon shopping at this link helps our small family business! We get a small commission from Amazon and it helps keep this site running free. Thank you! Jaden