We're giving away $100 Target gift card that can be used to buy any home, kitchen or electronic appliance that you want! We love these giveaways because YOU get to choose what yo buy. Plus enjoy curbside pick up or online shopping to stay safe and healthy.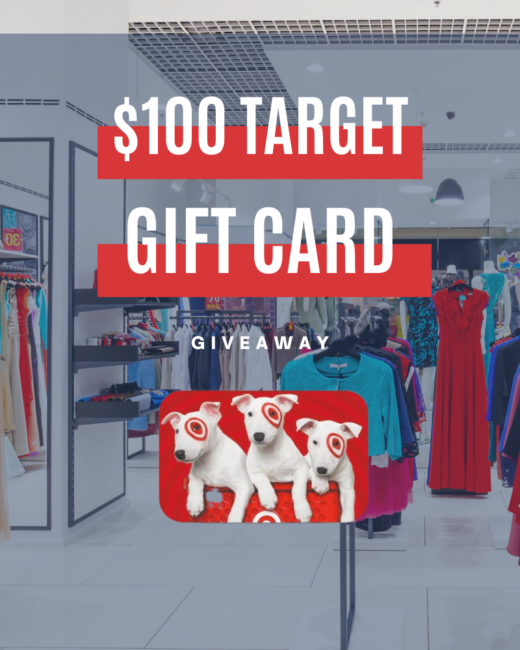 How Would You Spend $100
What would you buy at Target? Find anything that your home may need. From TV's to a new outfit to kitchen appliances and all around home goods.
Target has everything that your home may need and more. You are guaranteed to find something that you love, and catch a spring sale.
Enter now to win the $100 Target Gift Card!
Target $100 Gift Card Giveaway
Enter the giveaway below.