Happy Monday! Today on Steamy Kitchen we are giving away a prize for all of the pet people out there. The WOPET Automatic Food Dispenser will automatically feed your pet while you're away and you can even operate it from your phone!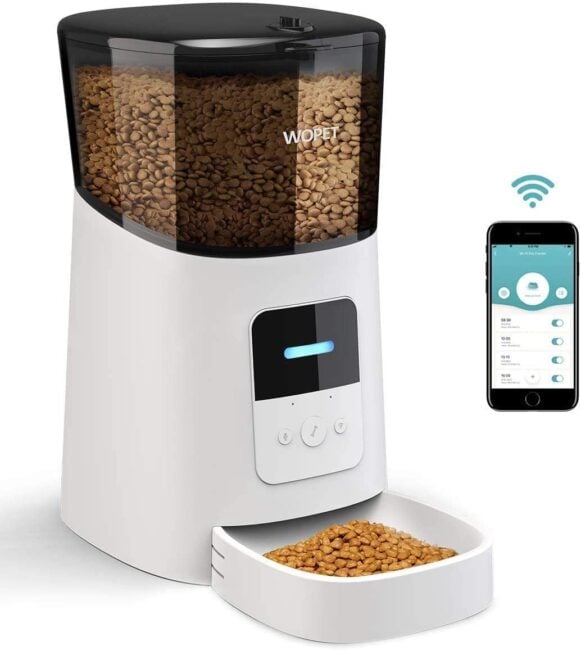 WOPET 6L Automatic Pet Feeder
SMARTPHONE PROGRAMMING: Control your pet's meal time from anywhere using your smartphone; Program up to 15 meals to feed on your pet's schedule; 1-50 portions per meals, about 5g per portions,the Feed Now option allows you to feed your cat or dog outside of normal feeding times,Help control body weight and establish good eating habits which will allow them to live a long and healthy life with you.

RECORD A CUSTOM MESSAGE FOR YOUR PET: Keep your pet excited about meal times! Press and hold the record button to begin recording a voice message to be played as each feeding dispenses. Otherwise,everytime you're away from home while you want to comfort your pet and let him know you're with him,you can set a timing feeding closest the present time and when food dipensed,he can hear your voice recording and dosen't feel lonely.(e.g. Here, Fido! Come and eat, boy! Good doggy.)

LOW FOOD SENSOR: The feeder automatically notifies you when food levels are low; you'll also receive an alert if the hopper becomes empty;BATTERY BACKUP:The pet feeder is wall powered and/or battery powered. In case of a power outage, the feeder will continue to function on 3 D-size batteries to assure your pet gets fed (batteries not included).

OPERATING TIPS – Suitable for dry food only, with the food pellet size within 5-15mm, up to 15 meals a day. Download the Pet Zero iOS/Android app for free. Compatible with iOS 9.0 or or later or a compatible Android smartphone 4.4 or later. IMPORTANT – Your home WiFi network needs to be a 2.4GHz frequency in order for the pet feeder to work. The main food storage compartment can hold up to 6L of dry food and is removable for easy cleaning and refilling.

Customizable Feeder Great for Dogs, Cats and Small Animals of Various Sizes.Several users can use with the same account of the pet feeder, you can sharing your favorite moment with your family and friends. pet feeder meet all you want. Personalised feeding plan for your pets, totally be controlled by your smart phone which made you can feed your pets anytime. Provide a interesting living for your pet with our pet feeder!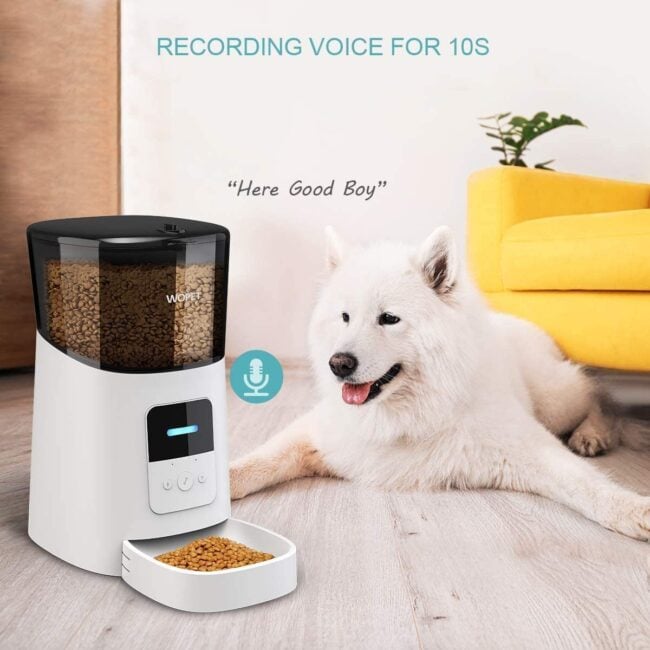 The goal of the WOpet smart pet feeder is to enrich the life of your pet so they can live a healthy and happy life. WOpet also aims to help you feel confident about your pet's nutrition, no matter where you are!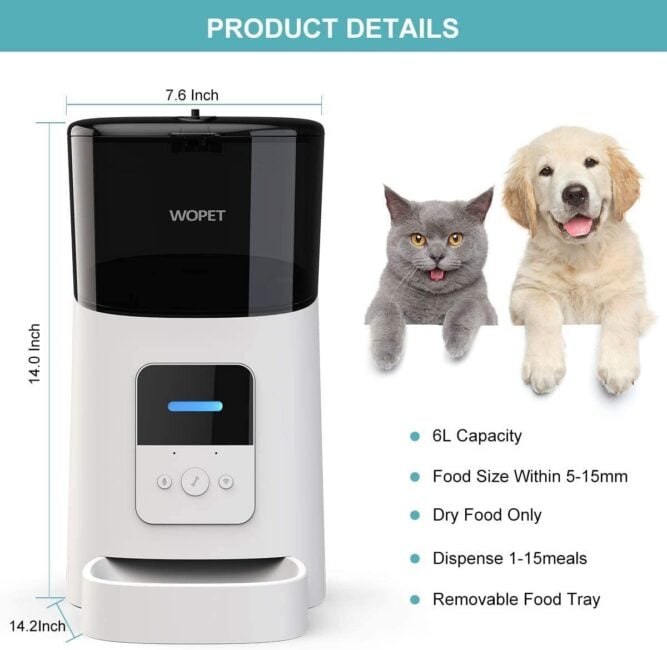 Keep your pet excited about meal times!Hold the "press and hold to record" button to record a voice message to be played as each feeding dispenses.(e.g. Here, Joy! Come and eat, good girl!)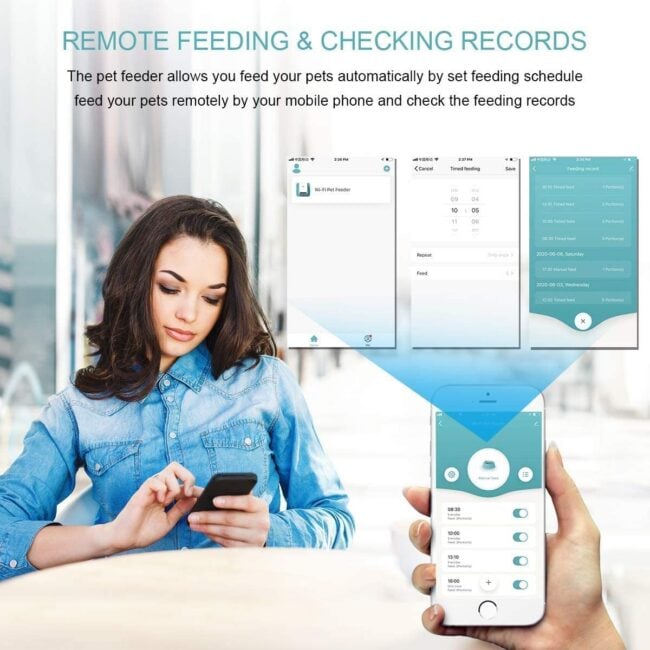 WOPET Smart feeder connects to your Wi-Fi so you can manage all the functions of this feeder from your smartphone,using the Pet Zero App,With the APP you can program up to 15 meal plans per day.
WOPET Automatic Food Dispenser Giveaway
Enter the giveaway below.