Our mission is stop food waste at home!
Jaden Rae (formerly Jaden Hair) helps home cooks give new life to their leftovers, use up every last bit of veggies in the drawer with Buddha Bowl recipes — delicious, nutritious one-bowl meals and Reverse Meal Plan — a meal plan that starts backwards (grocery shop last!)
Jaden is a television chef, author of 3 best-selling books, and award-winning publisher of SteamyKitchen.com (we are celebrating our 16th year!)
With over 8 million pageviews and over 550,000 unique users per month, SteamyKitchen.com is one of the largest blogs in the world. Her YouTube cooking channel has received 500,000 hours of watch time with 14 million views.
Jaden has authored two cookbooks, The Steamy Kitchen Cookbook, Steamy Kitchen's Healthy Asian Favorites, as well as international best-selling book, the Microdosing Guide And Journal. She is a regular chef on the syndicated Daytime Show, The List television show, and was one of the chef stars on ABC's Recipe Rehab Show.
Jaden has been featured on Today Show, CBS Early Show, Martha Stewart Living Radio, Oprah.com, Parents Magazine, and more.
Her story is featured in national best selling books such as 4-Hour Chef by Tim Ferriss, Guerrilla Marketing For a Bulletproof Career by Jay Conrad Levinson, The $100 Startup by Chris Guillebeau, Professional Blogging for Dummies.
Jaden has also been a contributing food columnist for Discovery Health, TLC and The Tampa Tribune Newspaper.
Jaden is dedicated to teaching people the beauty of living a sensual, joyful life. We specialize in exploring the simple pleasures, finding your authentic, sensual voice and manifesting flow in everyday life. Our life philosophy is, "simple pleasures, deeply felt." Visit her on Jaden Rae, where she talks about microdosing and creating magical moments!
Contact Us
Steamy Kitchen, LLC.
2505 Anthem Village Drive #E428
Henderson, NV 89052
hello@steamykitchen.com
(We'd love to hear from you, but spammers will be dunked in a vat of fermented fish muck. Twice.)

Meet The Steamy Kitchen Team:
AMANDA OLER
Site Operations and Marketing Manager
Amanda is an International Management graduate and is responsible for all things operations and marketing with Steamy Kitchen! She acts as the yin to Jaden's yang and helps bring the big visions to life at SK! Amanda is born in Canada, however she is an avid traveller and has travelled solo to nearly 30 countries, living across 5 different continents and filling up a full passport, page to page, with stamps!
When she is not busy creating projects and plotting new giveaways for Steamy Kitchen, she is currently studying to become a certified Soul Purpose Coach, helping others connect to their purpose and bring more freedom and alignment into their life! Amanda is obsessed with dogs (especially ones named Duke), Latin America, and connecting to people through understanding different cultures.
DEANNA DAILEY
Technology Manager
DeAnna is the founder of Team Five, Inc, and together with her team she manages all the technical aspects of the website here at Steamy Kitchen, from the site code to the email signups. She has a degree in Technical Communication and a 15 year track record of managing the online presence of popular brands.When she's not hyper focused on some interesting code problem, she's working on her urban garden and developing more resources to help people with their backyard chicken projects (she also runs HappyForALiving.com, which is where the Steamy Kitchen chicken coop is now offered.)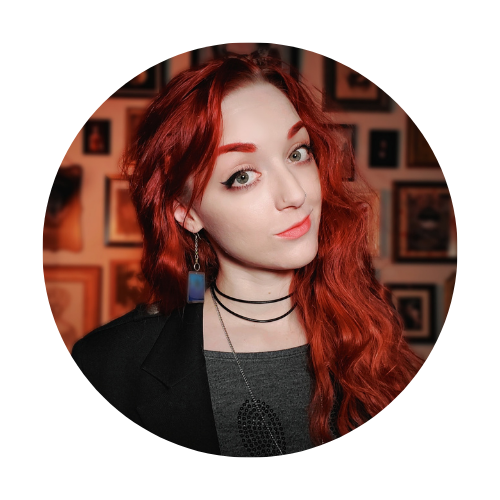 ANDREA CAPLE
Social Media and Public Relations Manager
Andrea is a Vegas-based creative from Los Angeles with twelve years of managing experience and five years of marketing expertise. She crafts content, copy, and PR services for Steamy Kitchen, striving to channel Jaden's uniquely inspiring outlook on life into a palpable brand voice as dynamic as she is.
In her free time, Andrea can be found reading, writing, sculpting, rummaging through thrift stores and antique malls, buying plants to add to her ever-growing collection, refinishing furniture, and upcycling god knows what. She's a bookworm with a love for etymology, '90s nostalgia and dogs who dreams of making a living through artistic pursuits.