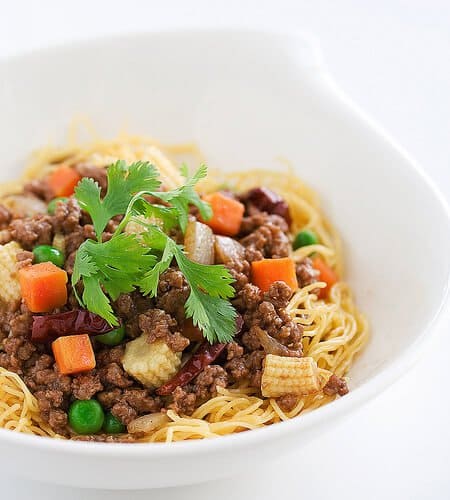 As promised, I'm doing a series of simple Chinese dishes as we lead up to the 2008 Beijing Olympics. I'm hoping to post a new recipe at least 4 times a week, though that might be a little ambitious and make my family very hungry for something like spaghetti or meatloaf. This dish, Ground Beef with Beijing Sauce over Noodles is so flexible – you can use ground turkey, chicken or even pork. If you don't have Chinese noodles, serve over rice or any type of pasta. The greatest thing about this recipe is that the entire thing comes together in 15 minutes (if using noodles) and costs around $5 to feed a family of 4. How can you beat that?! Normally, I'd serve this over rice, but I had some of these wonton noodles leftover from my
Crab and Pork Wonton Noodle Soup recipe that we're currently testing for my Steamy Kitchen cookbook. (Come take a look and join the testing group if you're interested!) So, as thrifty as I am, I've served this over noodles instead of rice. You can do either. There are certain dishes that my Mom always says in Chinese, "goes very good with rice," meaning, You're gonna eat A LOT of it and won't be able to stop. This is one of those dishes where before you even know it, you've eaten the entire pot with rice or noodles!
This recipe is adapted from:
Chinese Rice and Noodles: With Appetizers, Soups and Sweets, published by the famous Wei Chuan Cooking School.
What is Chinese Ground Bean Sauce
There are several different kinds of bean sauce, the one I used is "ground bean sauce" made by Koon Chun, the "ground" referring to a smooth paste vs. having whole soybeans inside the sauce. Either one is fine. If it doesn't say "ground," chances are that it does include whole soy beans in the sauce.
If you prefer spicy, you can use the "hot bean sauce."
On using frozen vegetables
I always have a package of peas/carrots in the freezer. One, they're cheap; two, they are almost just as nutritious as fresh vegetables; and three they require no cooking. I also use the frozen vegetables for fried rice, ma po tofu (recipe coming) and anytime I'm being a total lazy fart and don't want to go to the store. There are many different kinds of dried chilies, most Asian markets will have a finger length dried chili – about the size of your pinky. Though if you look in the dried chili section of your regular supermarket, you can use any of those. In a pinch, just use a teaspoon of regular chili flakes.
Beijing Olympics
You must click over to James in Beijing's site to see what this silliness is all about ***
Other great Chinese dishes
Martin Yan's Pan Seared Steak Rolls
Baby Back Ribs with Orange Ginger Glaze
Stir Fried Shrimp, Eggs and Peas + Stir Fry Secrets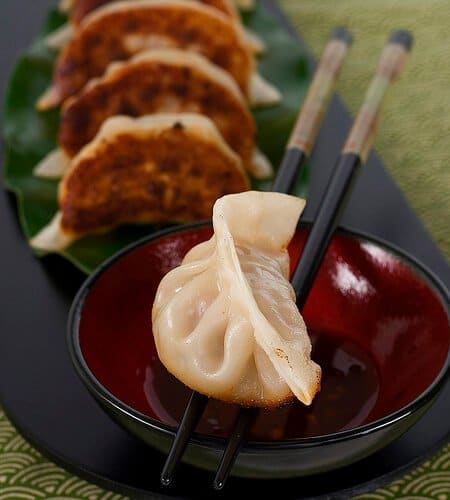 Pan Fried Shrimp and Pork Potstickers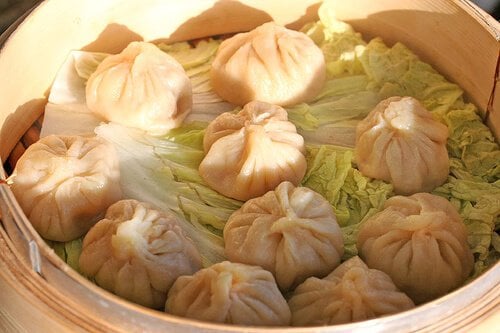 Xiao Long Bao – Steamed Shanghai Soup Dumplings