Hello! And welcome to the 30 Days of TV & Laptop Giveaways series! We have 15 TVs lined up for you to enter to win! Yes you heard that right, 15 of all different sizes, price values and models! If you have been in the market for a new TV this giveaway series is for you!
Read below for the Day Seven VIZIO 43 Inch Quantum LED TV and enter to win!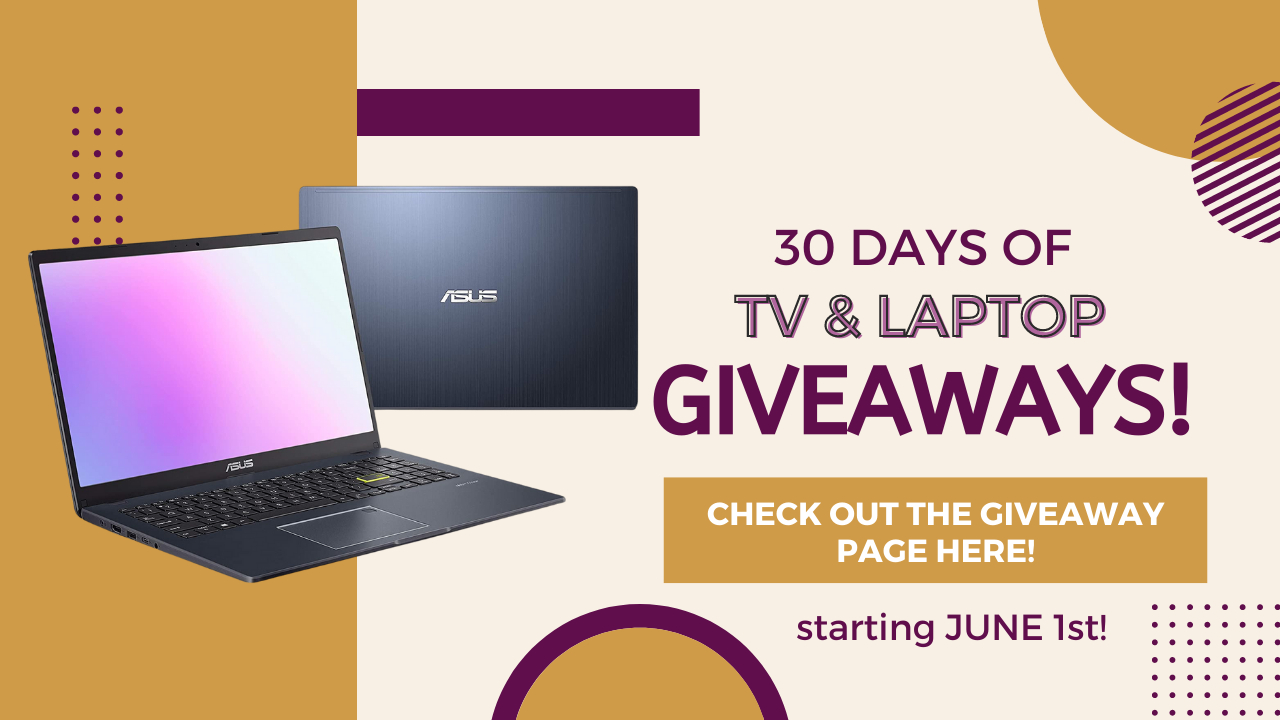 About the VIZIO 43 Inch Quantum LED TV
4K Ultra HD – Over 8 million pixels for breathtaking detail. 4 times the resolution of 1080p!

Dolby Vision HDR – See it the way the director intended. Dolby Vision transforms your TV experience with incredible brightness, contrast, and color that brings entertainment to life like never before. M-series also supports HDR10, HDR10+ and HLG.

Quantum Color – Next-generation Quantum Color delivers cinematic color with over a billion hues of vibrant color.

Full Array Backlight – Evenly distributed LEDs across the screen's backlight deliver superior light uniformity and picture performance.

IQ Active Processor – Delivers superior picture processing, and a powerful and intelligent 4K upscaling engine that makes your favorite HD entertainment look spectacular in 4K.

WatchFree+ is like cable TV, but streaming and free. Watch hundreds of channels of live TV and on demand content including news, sports, movies, TV shows and foreign language programming across an ever-expanding catalog. No logins. No subscriptions. No fees. Just free entertainment.
This pre-owned or refurbished product has been professionally inspected and tested to work and look like new. How a product becomes part of Amazon Renewed, your destination for pre-owned, refurbished products: A customer buys a new product and returns it or trades it in for a newer or different model. That product is inspected and tested to work and look like new by Amazon-qualified suppliers. Then, the product is sold as an Amazon Renewed product on Amazon. If not satisfied with the purchase, renewed products are eligible for replacement or refund under the Amazon Renewed Guarantee.
Information and Product Photos from Amazon.com
Shop Our Amazon Page for your own!
VIZIO 43 Inch Quantum LED TV Giveaway
Enter below.