Hello! And welcome to the 30 Days of TV & Laptop Giveaways series! We have 15 Laptops lined up for you to enter to win! Yes you heard that right, 15 of all different sizes, price values and models! If you have been in the market for a new laptop this giveaway series is for you!
Read below about the ASUS Chromebook Nano-Edge Laptop and enter to win!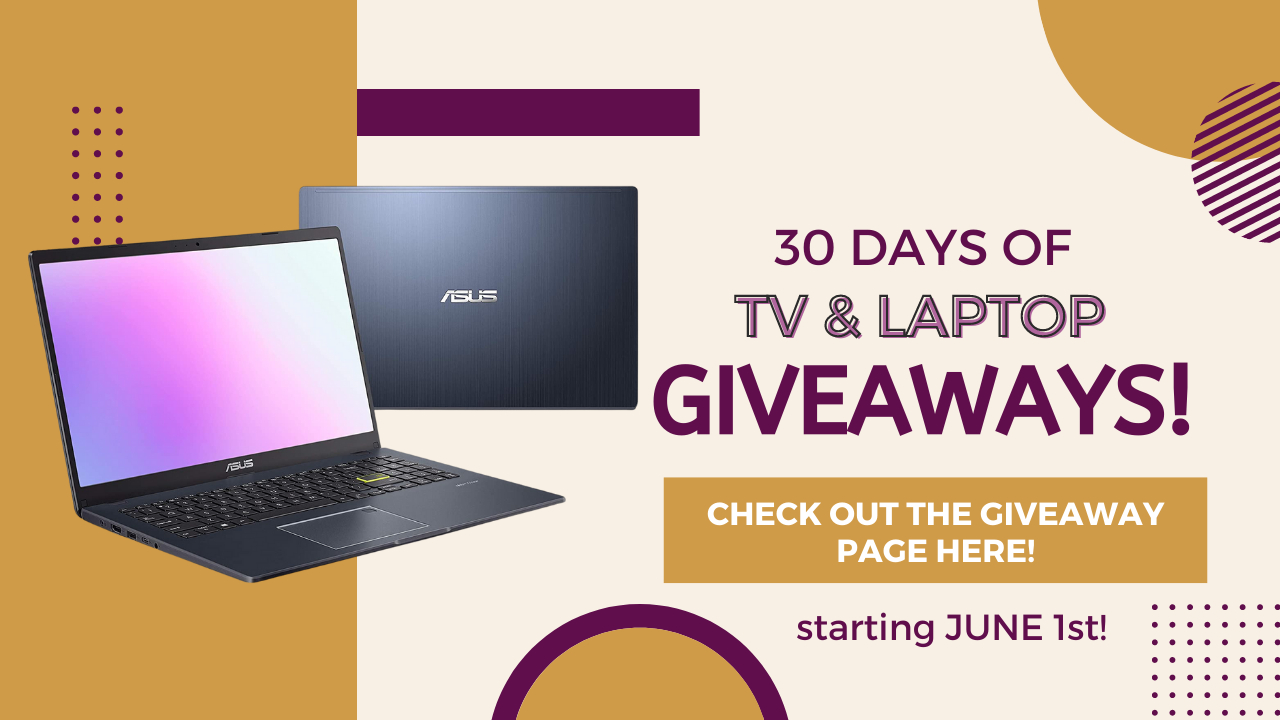 About the ASUS Chromebook Nano-Edge Laptop Giveaway
This laptop features a 180-degree hinge, 14″ display with a Nano-Edge narrow bezels with metallic finish.
It allows you to communicate, share, and play seamlessly, from taking notes in class to giving presentations at work.
Chromebook is a computer designed for the modern world, with thousands of apps, built-in security, and cloud backups. It is safe, fast, up to date, versatile, and easy to use.
ASUS Chromebook is made for boosting productivity and having more fun while on the move every day. This lightweight, ultraportable device gives you the freedom of up to 12-hour battery life. It also has a slim-bezel design fits more screen for easy multitasking and incredibly immersive entertainment, and the device is your gateway to the best of Google, including the rich library of apps for work or play on the Google Play Store.
Thank you for supporting Steamy Kitchen!
Starting your Amazon shopping at this link helps our small family business! We get a small commission from Amazon and it helps keep this site running free. Thank you! Jaden
ASUS Chromebook Nano-Edge Laptop Giveaway