Summer Time is here!!! and it is the perfect time for exciting adventures, unforgettable memories, and endless fun. To add an extra dash of excitement to your summer plans, we are thrilled to announce our Summer Adventures $100 Visa Gift Card Giveaway!
Whether you're dreaming of a beach getaway, planning a road trip, or looking forward to exploring new destinations, this giveaway is your chance to turn those dreams into reality.
Read on to find out how you can win a Visa gift card and make your summer one for the books!
How Would You Spend $100 Visa Gift Card
With this $100 Visa Gift Card in hand, you have the freedom to spend it on your summer adventures in any way you like! Whether you choose to book a flight, reserve accommodations, or simply indulge in local experiences, the choice is yours.
Don't miss out on this fantastic opportunity to make your summer adventures even more special with our Visa gift card giveaway! Whether you're a thrill-seeker, a relaxation enthusiast, or an avid explorer, this prize can help bring your summer dreams to life. Enter now, cross your fingers, and get ready to embark on an unforgettable summer adventure!
Enter now to win $100 Visa Gift Card!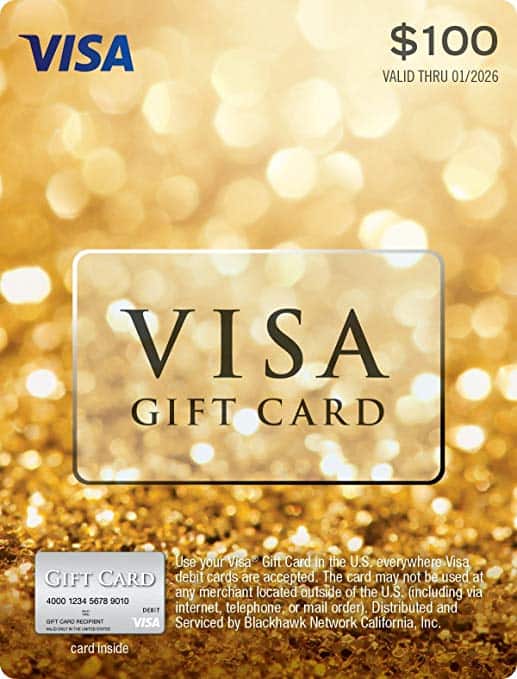 Summer Adventures $100 Visa Gift Card Giveaway
Enter giveaway below.