We are giving away one $100 Home Goods Gift Card away for all of you home decor lovers out there. The seasons are changing and that means its time to change things up and create a new flow in your home! Use the Home Goods gift card to shop pretty and colorful spring decor.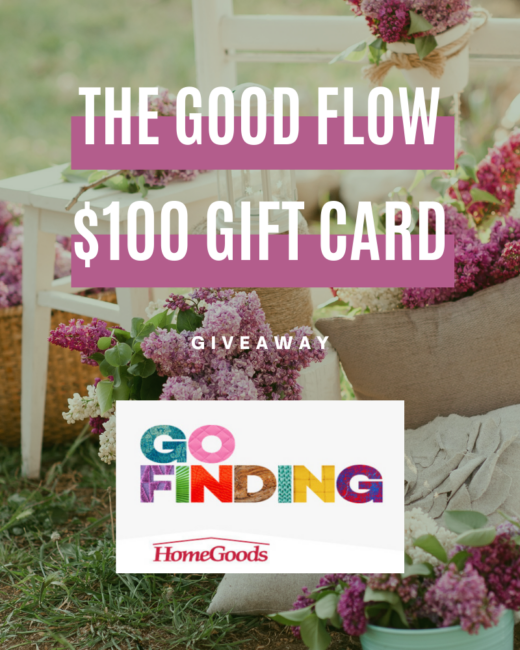 $100 Home Goods Gift Card
How would you spend $100 at Home Goods? Pretty pastel pallets are now available at Home Goods for the spring time! Also find beautiful art and inspiring saying to hang on your wall to help good energy flow into your home.
Need to find a gift for someone special? Mother's Day is right around the corner! Find your mom something special from Home Goods, what better place to shop for a mom?! Get her something new to make her house feel even more like home.
Enter to win a $100 Home Goods gift card to buy anything that you want for your home! Have fun and get creative with changing up the flow in your home this spring.
The Good Flow $100 Home Goods Gift Card Giveaway
Enter the giveaway below.