Hello Steamy Kitchen!
Day Twelve and Today, We're giving away a $100 Walmart Gift Card that you can spend on groceries, kitchen appliances, gadgets, home decor or anything you may need!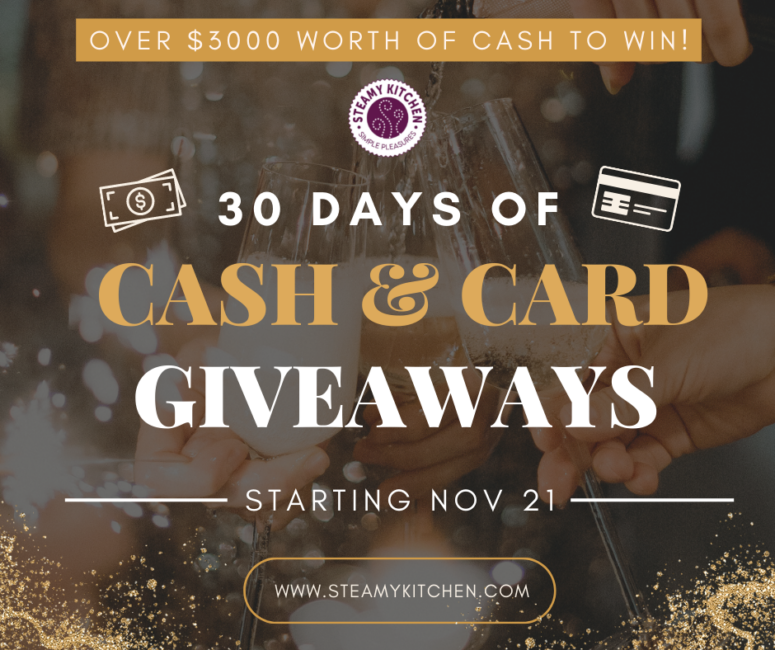 30 Days Of Giveaways: Day Twelve
One lucky winner will receive a $100 Walmart gift card to use on anything they need at Walmart. If you aren't a Walmart fan, this gift card is perfect for gifts mailed directly to loved ones for the holidays, birthday's, anniversary's, bridal events, graduations and any special occasion!
What would you buy to $100 to Walmart? Let us know in the comments…
$100 Walmart Gift Card Giveaway
Enter to win below.