Hello Steamy Kitchen!
Welcome to our Day Twenty Four $100 Dinner on Us Gift Card Giveaway
We want to treat you to dinner!Yup! You heard that right! We are giving away $100 Gift Card to the WINNERS CHOICE of your favorite local restaurant.
This is the perfect way to support your local restaurant, give away as a gift to family and friends, order take-in for date night, or if you are able go out for a night out!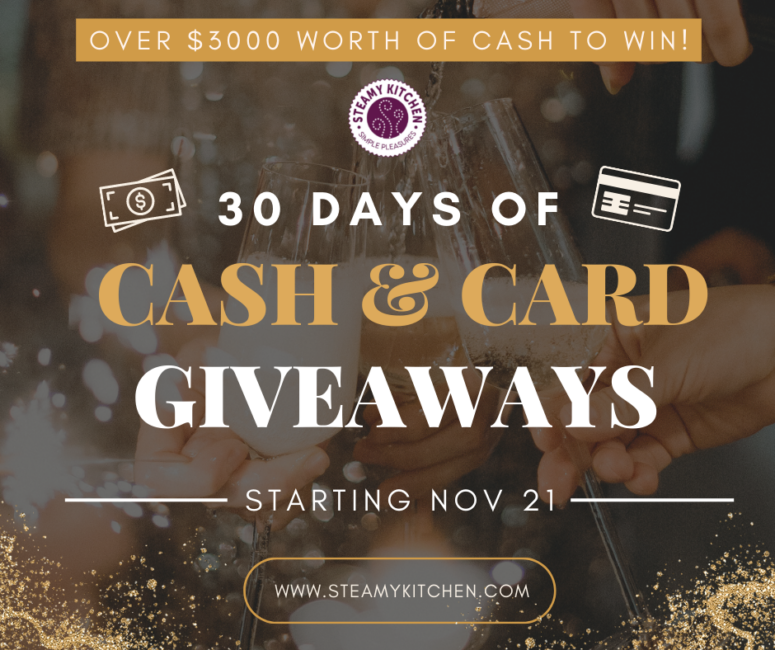 30 Days Of Giveaways: Day Twenty Four
We all know that eating together is a great way to spend time with one another over a great meal and we are excited for one person to win this gift card of their choice!
$100 Dinner on Us Gift Card Giveaway
Enter to win below