Wow, I can't believe how many of you made the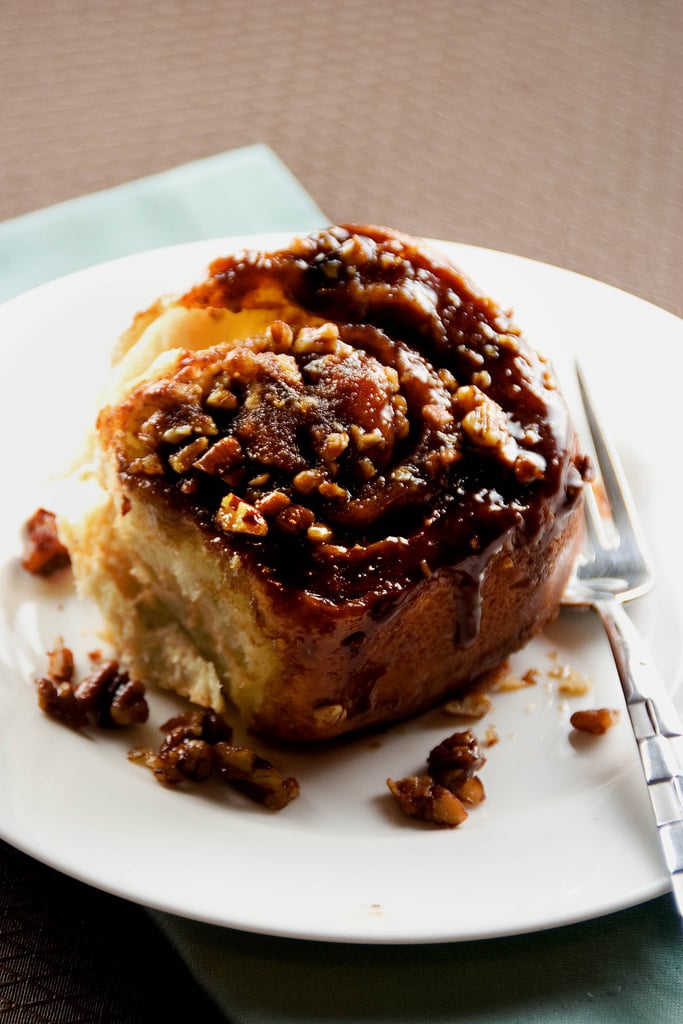 No Knead Sticky Pecan Caramel Cinnamon Rolls! As promised, I'm not going to leave you hanging with extra dough in the refrigerator. Here's your recipe for No-Knead Nutella and Roasted Hazelnut Challah from the book,
Artisan Bread in Five Minutes a Day
by Jeff Hertzberg and Zoe Francois.  By the way, if you haven't entered the contest to win a copy of their book, make sure you do!
Ok, I love their basic Challah recipe, but thought I'd be a bit fancy and make a Nutella and Roasted Hazelnut version. Screw the diet – just for a day, ok? Hey, don't look at me like that – I've been testing the book's recipes all week long JUST FOR YOU and I took one 3 lbs for the team!
Damn. I need to review a diet book next. Anyone have a good diet book that needs reviewing?
If you want to make the basic Challah, it's the same recipe, just don't add Nutella or Hazelnuts. Instead of hazelnuts, how about poppy seeds or sesame seeds?
Master Challah Dough
from Artisan Bread in Five Minutes a Day
If you've read the No-Knead Sticky Pecan Caramel Cinnamon Rolls already, the Master Dough is the same exact recipe.
You start by mixing the master dough first, Let that rest overnight in the refrigerator, then the next day, pinch off a grapefruit sized piece of dough (1lb) to use for a loaf of Challah. Return the rest to the refrigerator to use for another day or you could make Sticky Pecan Caramel Cinnamon Rolls!
1 3/4 cups lukewarm water
1 1/2 tbl instant yeast
1 1/2 tbl kosher salt (1 1/2 tsp table salt)
4 lg eggs, slightly beaten
1/2 cup honey
1/2 cup unsalted butter, melted
7 cups unbleached all-purpose flour
In a large bowl, mix together the eggs, water, honey, melted butter, yeast and salt. Stir well with a wooden spoon. Add in the flour. STIR, BABY STIR!!! Stir until you don't see any more dry bits of flour. Cover (not airtight) and stick it in the refrigerator overnight, or up to 4 days. The longer you let it fart around in the refrigerator (literally!), the better tasting the dough will be.
pssst….if you want, you can let it rise for 2 hours on the counter, pinch off the dough that you need to make your Challah. However, I've found that with only a 2-hour rise, the bread isn't very flavorful. Still good, but definitely not as good as if you had let it sit 1-4 days in the refrigerator.
Nutella and Roasted Hazelnut Challah
adaptation of Challah recipe from from Artisan Bread in Five Minutes a Day
1 lb of Master Challah Dough (above) about a grapefruit sized chunk of dough
4 1/2 tbl Nutella
small handful of hazelnuts
1 egg + 1 tbl water, whisked to make egg wash
The first thing you need to do is take that master dough out of the refrigerator, grab a grapefruit sized chunk of dough. Return the rest of it to the refrigerator to use another time. Generously flour your hands and the dough. Shape the dough into a ball by stretching the surface of the dough and tucking it to the bottom all around, rotating hte ball a quarter-turn as you go. This creates a taut, smooth surface. Let the dough hang out on counter, covered with a towel to take the chill off while you roast your hazelnuts.
Roast Hazelnuts: Grab a medium sized skillet. Turn heat to medium. When hot, add hazelnuts and roast, continually moving the nuts so that they don't burn. You may want to turn your heat to medium-low if the pan gets too hot. Roast until nuts are golden brown and fragrant. Roughly chop the nuts with a sharp chef's knife and cutting board.
Braid Dough: Now, back to the dough. Use palm of your hands and roll the dough into a thick, even log. Cut the dough into 3 equal pieces with knife or dough scraper. (It's easier to cut even pieces when the dough is not round). Roll each piece with your hands to stretch into a long 1 1/2″ thick rope. Try not to just stretch it out by pulling, the dough will break. Easiest way is to place dough on counter and roll back and forth with palms of hands, starting in the middle and hands move out which stretching the dough a bit. Don't worry about getting it to look pretty, just try to get each piece even sized.
Time to add the Nutella. Take one piece of dough. Use side of your hand to press and create an indent in the middle of the strand. Spread about 1 1/2 tbl of Nutella in this indent.
Bring up the sides of the dough, encasing the Nutella and pinch dough closed. Repeat with other strands. Don't have to be perfect. It's messy, I know, but it's NUTELLA and worth every finger lickin' mess.
Pinch it up!
Let's braid! Start in the middle and braid. Pinch ends, tuck under. Now braid the other side, pinch and tuck. Start braid from the middle (instead of top) so that it tapers evenly at both ends.
Cover with towel and let rest for 1-1/2 hours. 20 minutes prior to baking, preheat your oven to 350F.
When dough is ready, brush top with egg wash and sprinkle with chopped hazelnuts. Bake for 25 minutes.
***

The Original No Knead Bread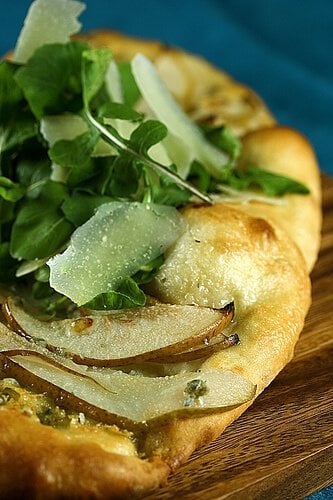 No Knead Pizza Dough: Pear & Gorgonzola Flatbread with Baby Arugula and Shaved Parmesan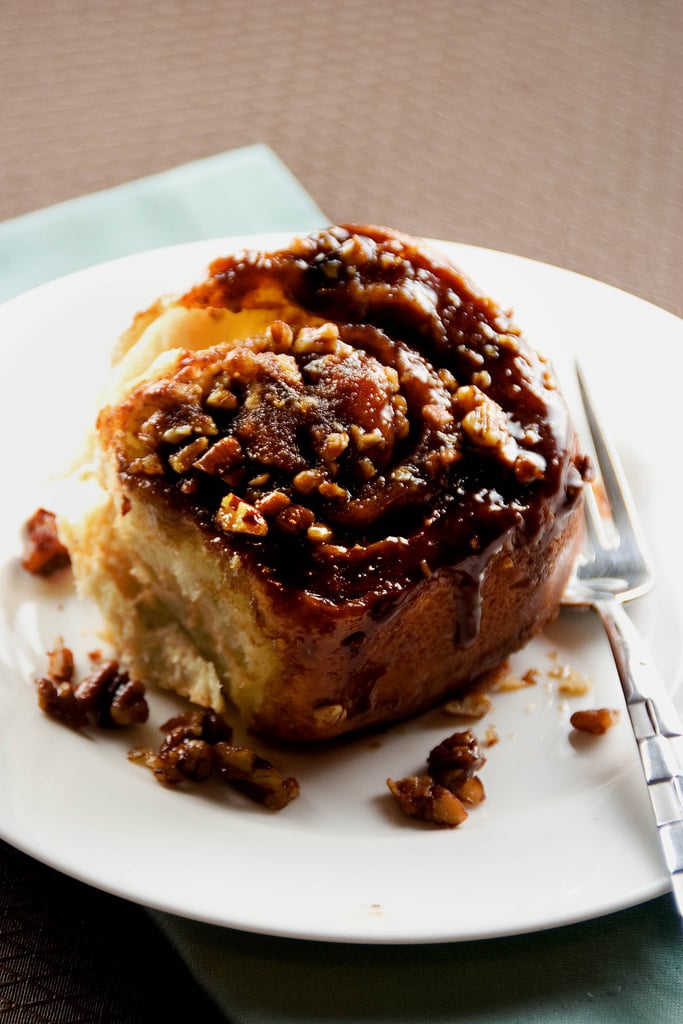 No-Knead Sticky Pecan Caramel Cinnamon Rolls