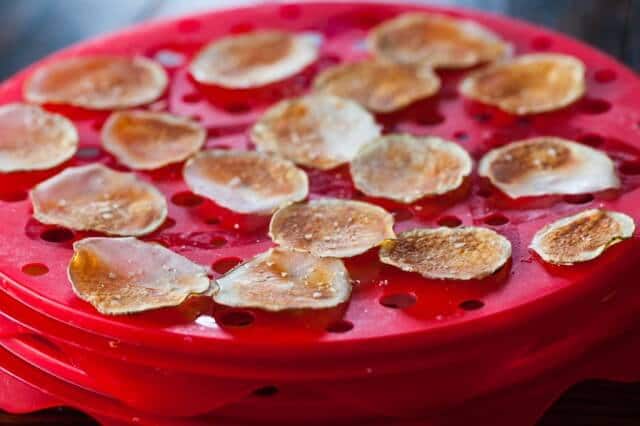 There aren't very many kitchen gadgety-doo-da's that impress both Cheri and me. But let me just get this out upfront. We both were speechless when the chips came out of the microwave – super crispy and crunchy. WHAT???? A microwave does this?? Yup. It did. With no oil.
*components vary by model
Mastrad sent over a set for us to review, and the box just sat there in my pantry for 2 months before I even pulled it out. That's how much doubt I had for making potato chips in the microwave, good enough to actually enjoy. Well you'll just have to watch the review video to see.
All of my product reviews are of my honest opinion, good or bad 🙂 We get tons of product to test and only pick a few to actually create a video review for. We don't get bribed to say nice things.
Mastrad TopChips Maker Video Review
Mastrad Top Chips Maker available on Amazon.com