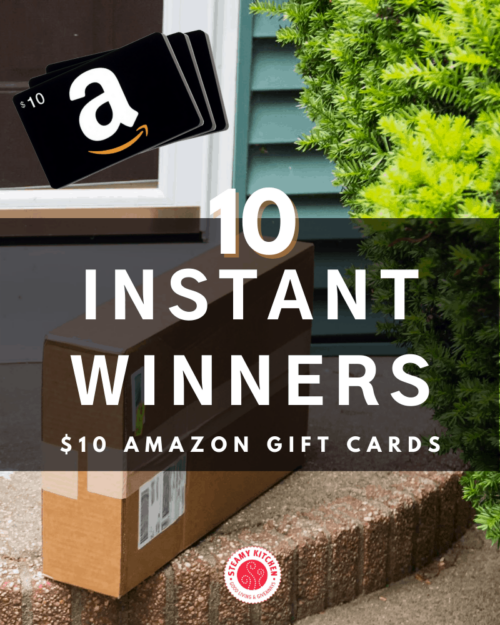 Hello beautiful people!
We're officially launching INSTANT WIN sweepstakes on Steamy Kitchen! Spin for your chance to instantly win a gift card to spend on anything that you want!
We are giving away another $10 amazon gift cards to ten winners!
Good luck to you 🙂
-Jaden & Duke
Spin to Win!
If you are having trouble with entering, open up a private or incognito browser window and enter…it should work!! We're working on a fix 🙂 jaden