We're giving away a $100 Cash Prize that can be used to buy anything that you desire! Use for your favorite stores, going out, groceries – whatever you want!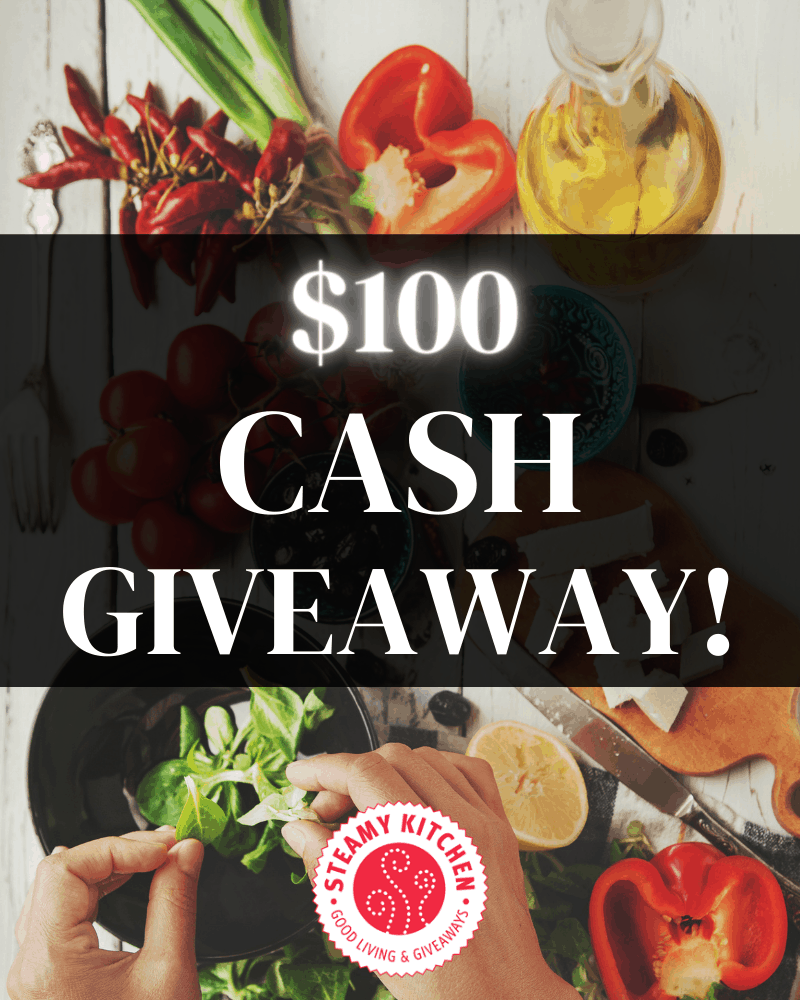 For +100 bonus points, we ask that you please fill out our Steamy Kitchen survey to help us learn about cooking and food waste in your homes and what we can do to help!
Our Cooking Survey
We're on a quest to help you solve your most pressing cooking problems with Buddha Bowls! Can you help us out and fill out a short survey? It should only take a few minutes to complete.
Thank you!!!
Jaden
$100 Cash Prize Giveaway – Enter Daily +100 BONUS POINTS for Completing our Survey
Enter giveaway below.