Hello Steamy Kitchen Family! We are giving away $100 Home Depot Gift Card for all of your home renovation needs!

We all know we are spending some extra time at home this 2022 year. So we thought we would give away a $100 Gift Card to put towards any of your home renovations! As I am sure we all could spruce up our surroundings a bit!
Let us know what you would use to update your home with an extra $100!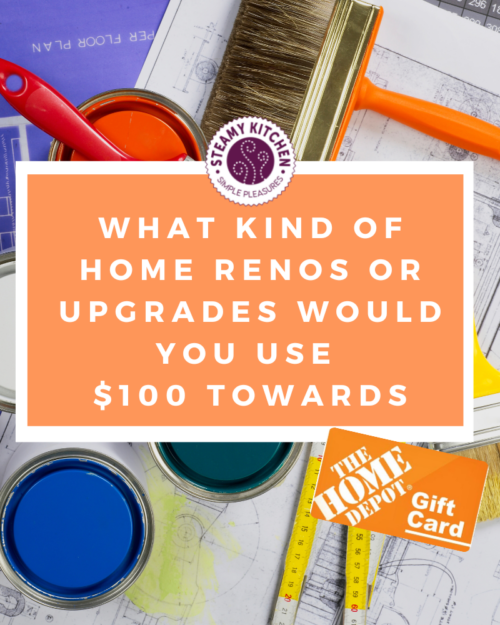 Home Depot $100 Gift Card Giveaway
Enter the Giveaway below: