Fall into Home Improvement Bliss with Our $100 Home Depot Gift Card Giveaway!
Hello, Fall Lovers!
There's something undeniably enchanting about the arrival of fall. The leaves paint the town in hues of amber and crimson, the aroma of pumpkin spice fills the air, and it's the perfect time to give your home a cozy, autumnal makeover. To help you transform your living space into a fall wonderland, we're thrilled to announce our Home Depot $100 Gift Card Giveaway!

As temperatures drop and we bid farewell to summer, it's time to welcome fall with open arms. This season brings with it a unique opportunity to refresh your home's decor, prepare your outdoor space for cooler days, and enhance your living environment. Home Depot, the go-to destination for all things home improvement, is here to make your fall dreams a reality.
Don't miss your chance to win a Home Depot $100 Gift Card and take your fall home improvement projects to the next level. With the finest tools, appliances, and home essentials, Home Depot has everything you need to make your home cozy and beautiful for the season.Let us know what you would use to update your home with an extra $100!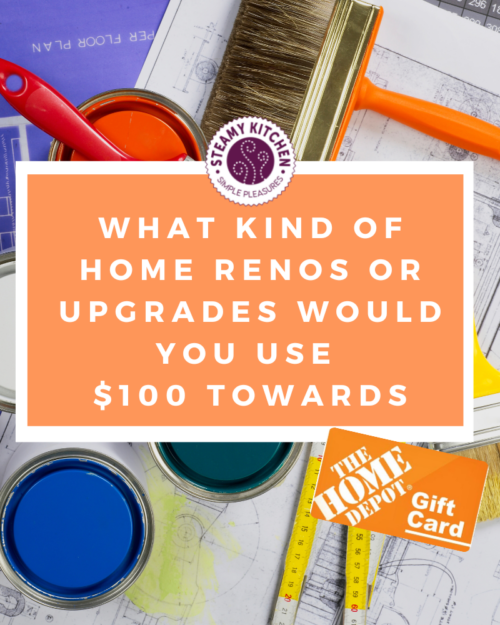 So, what are you waiting for? Get ready to welcome fall in style and make your home a warm and inviting haven for the season in the excitement of the Home Depot $100 Gift Card Giveaway. Good luck, and happy fall, everyone!
Home Depot $100 Gift Card Giveaway
Enter the Giveaway below.