Happy beautiful Thursday!
How are you? Is is sweater weather yet where you live? It's finally bike-riding, hot tub weather here in Vegas!
Sooooo – let's talk about that television segment.
Ryan (my videographer), came over with Parker (my assistant <- I really need to introduce her and the rest of the team to you guys!) early in the morning to help set up and connect me to the show via Zoom.
We taped in my kitchen for a 6 minute segment about Buddha Bowls! It aired yesterday morning and hahahaaa…..you'll just have to see what made me laugh so hard that I had to launch a special giveaway just for it.
Other than "claw hands," the segment went super well! I had a little difficulty hearing the host – and I didn't mean to talk over her a couple of times, but we didn't have a debate moderator (joke for us Americans!)
Jaden & Duke
p.s. I'm sending you a big basket of sunshine and fresh basil from my garden. I appreciate every time you take the time to open my emails. This has been a tough year for many. It's okay. You got this. (hugs)
Steamy Kitchen Buddha Bowl Mission
We help home cooks, like yourself, to fall in love with your leftovers and everyday cooking with Buddha Bowls Recipes, so you can stop wasting uneaten food and unused groceries.

We all know we hate throwing out food, leftovers or unused produce that we just don't know what to do with. Our main mission with our Buddha Bowls is to inspire you with ideas on how to revive your leftovers, roast up remaining produce, add a flavor packed sauce and build incredible multi-dimensional and well balanced dishes!
Taco Buddha Bowl with Creamy Chipotle Sauce
Here's the formula for a Buddha Bowl recipe: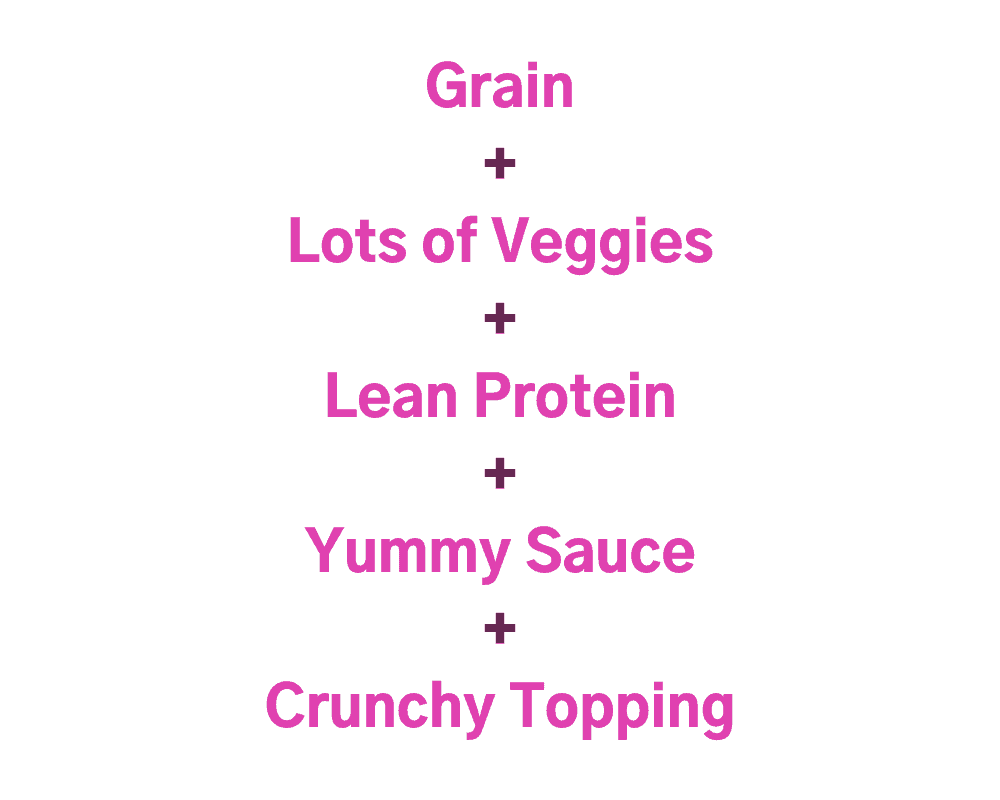 Who doesn't love a good taco night? Taco nights are such a fun and easy weeknight meal to make for yourself or the whole family! What I love about making tacos is that you can double your recipe and use leftover taco meat in so many ways!

How fun are these taco shell bowls found in our newest recipe Taco Buddha Bowls with a Creamy Chipotle Sauce. Layer your taco meat on a bed of crisp iceberg lettuce or some cilantro rice! Add in your favorite veggies like onions and peppers and create a super simple but delicious Creamy Chipotle Sauce.

This sauce is such a perfect balance of robust chipotle spice and cool creamy mayo or yogurt! Top with cheese and serve in a taco shell bowl or Steamy Kitchen Buddha Bowl! Learn how to build your own bowl here!
STEAMY KITCHEN CURRENT GIVEAWAYS
NEW GIVEAWAYS!

– Jaden's Special $100 Giveaway
– $100 Crate & Barrel Gift Card Giveaway
– Apple Ipad Giveaway
– Wonderffle Stuffed Waffle Iron Review and Giveaway
– Cuisinart Touch to Toast 4 Slice Toaster
THIS WEEK'S WINNERS
Congratulations to our week's winners!

David Saltzman from Rochester NH who won the KeySmart Clean Tray Giveaway
Reginald Elvenia from Hilo, Hawaii who won the Garmin Forerunner GPS Running Watch Giveaway
Guy Hamel from Canada who the Fire HD 10 Tablet Giveaway
Anthony C. Cress won the Kotai Knives Giveaway
Teresa Arnett from Kokomo IN who won the Acer Chromebook Spin 11 Laptop Giveaway
Barnes and Noble $10 Gift Card Instant Winner
Keith Johnson from Calgary AB
Positively PayPal $10 Gift Card Instant Winner
Jeffrey Hersh from Conway, SC
Nordstrom $10 Gift Card Instant Winner
Kenneth Huang from Toronto, ON
Frankie Pinnix from Northport, AL
Talisman Designs Instant Winner
Anthony Damin from Leopold, IN
Kari Judd from McAlester, Oklahoma
Amazon $10 Gift Card Instant Winner
Mary Jo Plunkett from Holt, MI
Sephora $10 Gift Card Instant Winner
Kimberlei Lowrie from Toronto, CA

Wealthy Walmart $10 Gift Card Instant Winner
Darla Kidder from Myrtle Beach SC
Meet This Weeks Winners
NEW:
ENTER THE GIVEAWAYS
– $100 Crate & Barrel Gift Card Giveaway
– Apple Ipad Giveaway
– Wonderffle Stuffed Waffle Iron Review and Giveaway
– Cuisinart Touch to Toast 4 Slice Toaster
ENDING SOON:
– Galaxy Tablet Instant Win Game
– Vacos Security Camera + Solar Panel Giveaway
– FoodSaver Vacuum Sealer Giveaway
MORE:
-TaoTronics Professional Deep Tissue Massager Giveaway
– Japana Paring Knife Giveaway
– Sweet Savory Spicy and 50 Grocery Gift Card Giveaway
– Sifely Keyless Door Lock Giveaway
– Macy's Instant Win
– VISA $100 Gift Card -New Format Giveaway
– Insignia 43″ Smart LED Fire TV Giveaway
– AeroGarden Indoor Herb Garden Giveaway
– Black and Decker Tool Set Giveaway
– Barnes and Noble Instant Win Game
– Dream Big $500 Cash Giveaway
– Recliner Massage Chair Giveaway
– Gysker Telescope Giveaway
– $100 Target Gift Card Giveaway
– $100 Amazon Gift Card – New Format Giveaway
– Snaptain Drone Camera Giveaway
– Apple Airpods Giveaway
– Vinci Electric Citrus Juicer Giveaway
– TRX Suspension In-Home Training System Giveaway
– Pohl Smitt Bread Baker Machine Giveaway
– Rockland 3 Piece Luggage Set Giveaway
– Spread Positivity PayPal Instant Cash Game
– Dyson V7 Cordless Vacuum Giveaway
– GoPro Hero 7 Camera Giveaway
– Acuma 6 Speed Stand Mixer Giveaway
– Wealthy Walmart Instant Win
– $100 Grocery Gift Card
– RCA Stainless Steel Fridge
– Toshiba 32 Inch HD Smart Fire TV
– Nordstrom Gift Card Instant Win
– Best Buy $100 Gift Card Giveaway
– M3 Pro Massage Gun Review and Giveaway
– Island Bamboo Pakkawood Spoons Review and Giveaway
– Drinkmate instaFizz Review and Giveaway
– Sephora Instant Win
– $100 Magical MasterCard Giveaway
– ILIFE V3 Robot Vacuum Giveaway
– Strata Men's Golf Club Set Giveaway
– LinenSpa Cool Gel Memory Foam Giveaway
– Sur La Table Instant Win
– Braun 4-in-1 Immersion Blender Set Giveaway
– Ring Video Security Doorbell Giveaway
-Cuisinart AirFryer Toaster Oven Giveaway
– $100 Cash Giveaway (Fill out our Steamy Kitchen Survey for +100 bonus points)
-Talisman Designs Instant Win
– $100 Home Depot Gift Card Giveaway
– Kingslim Dash and Rear Vehicle Camera Giveaway
– Mebak 3 Massage Gun Giveaway
– Ikea Instant Win Giveaway