Hello Steamy Kitchen family, we are giving away some fun products to help you survive 2021!
There are many ways that everyone can learn from last year and do better this year. Use these fun and simple products to make 2021 a year of positive thinking and getting things done!
1. Water Bottle With Motivational Time Markers
Make sure you stay hydrated this year. Drinking water is so important because it keeps your body balanced and functioning. To get tasks done this year, you will need to be at the top of your game and this water bottle can help! It has a daily schedule and little motivational sayings on it to ensure that you drink 32oz of water every day.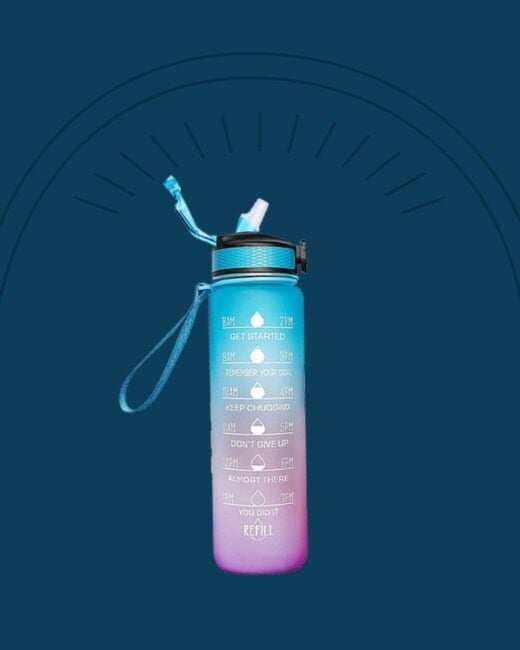 2. Clip On Hand Sanitizer
Take hand sanitizer with you everywhere you go! Clip this onto your purse, your pants, your kid's backpack, on a key chain–wherever you can think of! Plus this hand sanitizer is a hydrating mist sanitizer. It won't dry out your hands and is just a couple of sprays, no need for squeezing.
3. "This Year I Will" Journal + A Year of Positive Thinking
This year, get things done with the help of this guided journal! It can be difficult to find the motivation within yourself sometimes so this journal can give you the encouragement that you need. Plus a little book with 365 days of positive thinking to help you look on the bright side every day, even when it's difficult.
4. Foldable Cutting Board
Make cooking a little easier and this year with a foldable cutting board. A fun new kitchen tool is always motivation to start cooking at home more. Plus make sure that you get every last odds and ends of your veggies (or whatever you are chopping/cooking) into the pan!
Prizes to Win:
Water Bottle with Daily Schedule and Motivation
Clip On Hydrating Mist hand Sanitizer
"This Year I Will" Journal + A Year of Positive Thinking
Foldable Cutting Board
2021 Survival Items Instant Win Game
Spin to Win Below.