Happy Friday Steamy Kitchen fam, spring it right around the corner and the warm weather is making us excited to spend time outside! Spin the wheel for your chance to win one of four fun outdoor prizes to start off the spring season with.
Steamy Kitchen is excited to launch the Outdoor Bonanza Instant Win Game! Spin to win an outdoor cooler, a new badminton set, a brand new football or a snow cone machine! We chose these prizes specially for the spring season to get you ready to go outside and enjoy the beautiful weather. What are your plans to get outside this spring?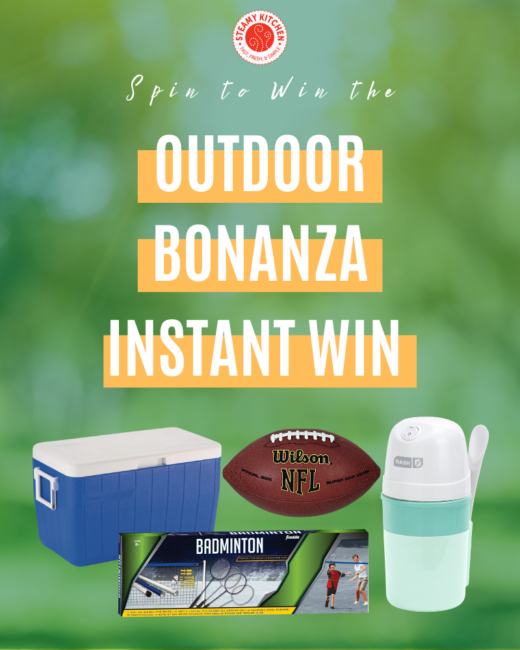 With a new cooler, you can take all of your favorite drinks and snacks to the park, or even just into the backyard! This badminton set can also go with you to the park or make for an extra fun time in the backyard. Play catch with the kids or just some friends with a brand new football–or if you really want to have some fun, plan a flag football game! Or enjoy delicious cold ice cream on a hot day, right in the covalence of your own home.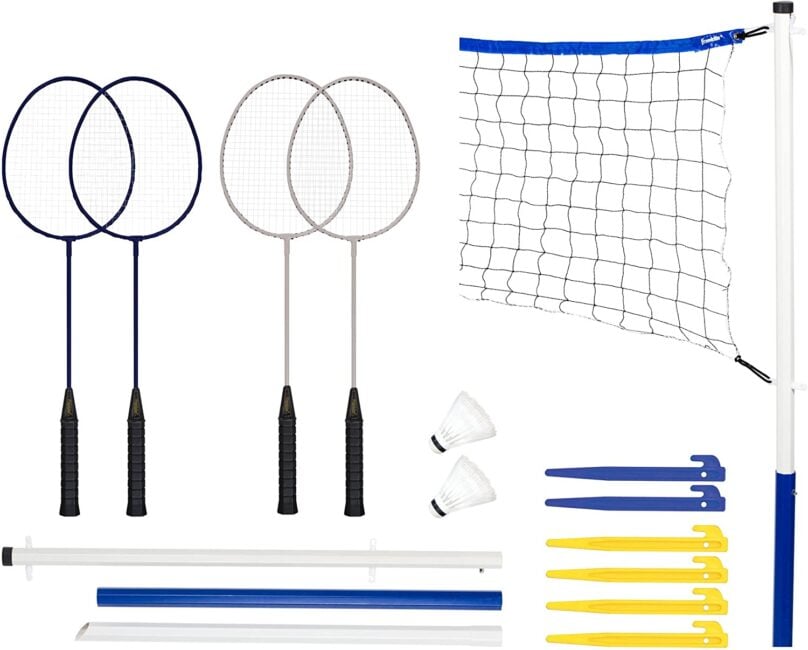 Enjoy time outside with this complete badminton set from Franklinch This portable set is great for the beach, parties and backyard fun. Ideal for two to four players, this badminton set is easy to set up and is appropriate for all skill levels.
Keep your food and drinks cold, and keep the fun going, for up to 3 days when you bring a Coleman 48 Quart Performance Cooler. Large enough to hold 63 cans and tall enough to hold 2-liter bottles upright, you'll have plenty of space for refreshments for a whole group of people. Whether you're headed on an overnight camping trip, to a tailgate party, or out to a BBQ, the 2-way handles make getting to your destination easy. When the fun is done, the leak-resistant drain makes it easy to empty any excess water, so you're ready for your next fun adventure.
This ice cream make is quick, easy and customizable! It turns on and is ready to go with just the push of a button. Make 16 cups of fresh ice cream, gelato, sorbet, or frozen yogurt in less than 30 minutes! Add chocolate, caramel, sprinkles, or your favorite condiments to customize your dessert on a hot day.
Football is a game of will. Take hold of the game with the NFL Super Grip. Made with a high-performance composite material, this football offers the ideal blend of durability, grip and performance worthy of the official NFL logo and the game's best players – whatever league they play in.
Outdoor Bonanza Instant Win
Spin to Win Below.