Happy Friday! Today on Steamy Kitchen we are giving away four amazon items and some tips that will keep you cool all summer long. Relax in the pool, chill a drink or get creative and make a new flavor of popsicle.
5 Tips to Keep Cool This Summer
1. Stay Hydrated!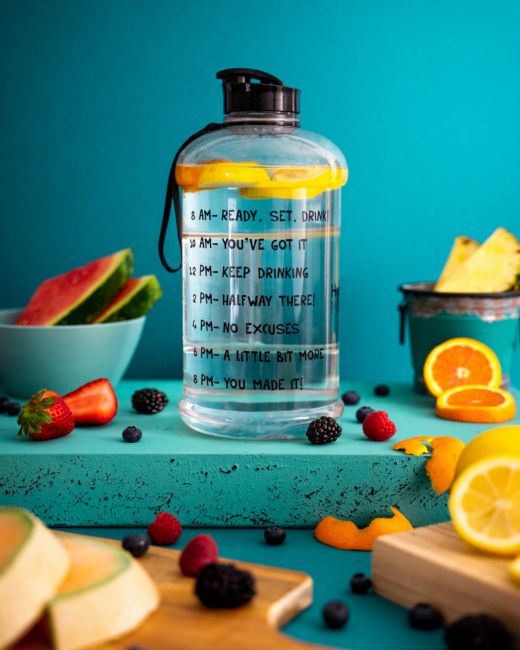 Drink enough water so your body keeps cool. If you're dehydrated, you're body won't be functioning at its best! Check out this water bottle that has motivational sayings alongside the time tracker.
2. Cool your sheets.
This might sound slightly odd, but it really works, hear me out. fold up your bed sheets and then place them in the freezer or fridge for about an hour before bedtime. Make your bed and fall asleep in cold airy sheets. It's like the opposite of pulling warm sheets out of the dryer in the winter.
There is ALSO such a thing as this cooling pillow, so you never again have to wake up in the middle of the night to flip your pillow to the cool side. Plus its just really soft.
3. Buy some black-out blinds. These blinds can be a godsend when there is a room in your house that gets blasted with the sun during the day. Black-out blinds provide UV protection and complete privacy as well as temperature control!
4. Try out a new sweet recipe that will cool you off!
Freeze some popsicles, make ice cream or test out a refreshing drink! For a couple of ideas, take a look at this Vietnamese Coffee Ice Cream Recipe on Steamy Kitchen, or this recipe for Sparkling Ginger Lime & Mint Cooler.
5. Last but not least, Use. That. Ceiling. Fan.
I know you have one! Flick that switch and let the air flow cool you off. This option is cheap and I find it especially effective at night when the air is cool outside. I crack a window so cool air is circulating in and out of the house.
Now for the instant win prizes!
Aqua

Inflatable Pool Float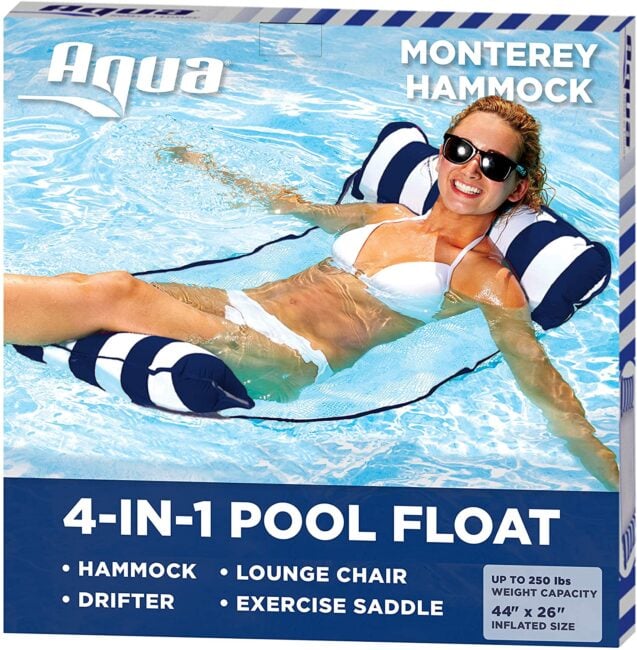 This pool float has a 4-in-1 Design that allows it to Convert to a Hammock, Chair, Drifter, or Exercise Saddle! Use this pool float to relax or get active, while you stay in the water to keep cool.
LAGHCAT Cooling Blanket
The cooling bamboo Fabric for year-round comfort enabling hot sleepers to stay drier and cooler, cool sleepers to stay cozy. Cold to the touch bamboo fabric features high specific heat capacity which will keep you cool through the night. With the cooling feel of the bamboo blanket, you will fall asleep faster and stay asleep longer.
HOST Freeze Cooling Cup Set of 2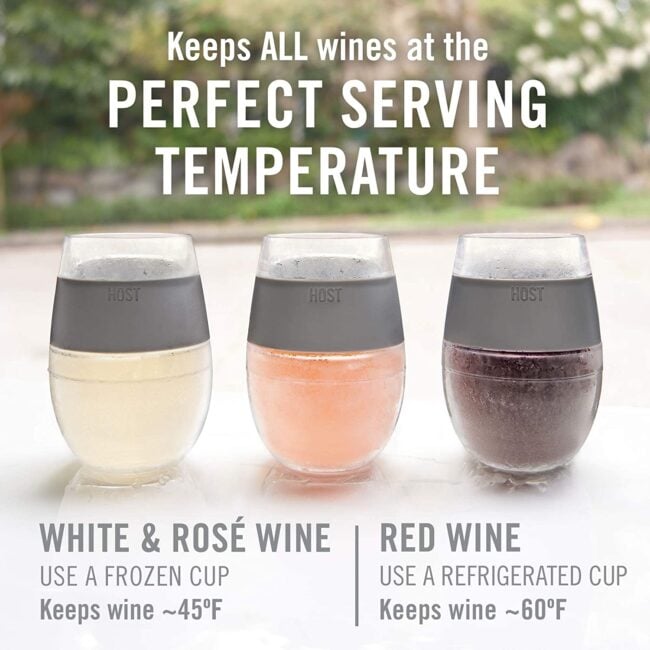 The insulated walls of these cooling cups are filled with proprietary cooling gel work as a wine chiller when frozen. Pop a tumbler in the freezer for white wines or cool in the fridge to keep red wines at cellar temp.
Popsicle Molds
Enjoy Healthy Frozen Treats, simply place your favorite popsicle ingredients into the mold, like juice, fresh fruit, or yogurt! Then place the mold in the freezer for a few hours, easily remove from silicone mold and enjoy.
Keep It Cool Instant Win Game
Spin to win below.