A lazy day. I blog-surfed and came across Evinrude's blog and 15 seconds after reading her post about nostalgic foods, I gracefully glided to the kitchen tripped over my kid's !@*?/#% toy train to make Chinese donuts (Yao Tiew).
To an obsessed cook, which is more convenient?
A) Clean kitchen, lug out the 20lb KitchenAid, mix dough, knead dough, let rest, knead more, let rise, roll out, cut, shape, rest, lug out deep fryer, heat up fryer, stretch donut, fry donuts, let cool, dust with powdered sugar, spoon granular sugar (to dip in – because you can never have too much sugar with donuts), heat up espresso machine, make espresso. Eat.
or B) Get in car. Drive 3 blocks to gas station at corner. Buy Krispy Kreme donut and cheap coffee. Eat. I was so lazy that I just couldn't get myself to get into the car and drive.
Not from scratch – I used a Thai box mix called Tippy Patangco. It was easy- add water and oil. Looking back, I should have just made it from scratch – but I was too lazy to call my Mom for the recipe. If you are brave enough to make from scratch – check out Lily's site
***
The Original No Knead Bread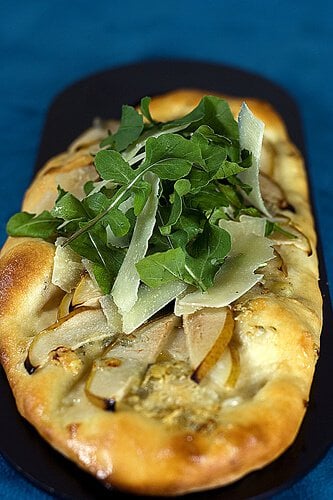 No Knead Pizza Dough: Pear & Gorgonzola Flatbread with Baby Arugula and Shaved Parmesan
No-Knead Sticky Pecan Caramel Cinnamon Rolls
No Knead Nutella and Roasted Hazelnut Challah