Hi there and happy Monday Steamy Kitchen! We are giving away a Frozen Yogurt Maker that can be used to make fro-yo, ice cream or sorbet.
There are many yummy ways to enjoy ice cream and also tons of different recipes to try out. We will share with you our top 5 ice cream hacks PLUS Jaden's Matcha White Chocolate Ice Cream Recipe.
Ice Cream Hacks
1. Create unique flavor combinations by turning foods you already have in the pantry or refrigerator into ice cream toppings!
For a simple sweet and salty flavor combo try:
chopped nuts
cookie crumbles
cinnamon toast crunch (or any cereal really)
fresh fruit with pistachios
pretzels
peanut butter
Get funky flavor combinations with:
wasabi peas
pickles
barbecue chips
bacon and molasses
french fries
2. It can be especially difficult to scoop homemade ice cream. We recommend taking out the ice cream and allowing it to thaw out a bit while also soaking the ice cream scoop in hot water. This will ensure the most perfectly satisfying scoop of ice cream!
3. Zip up the entire tub of ice cream in a gallon freezer bag for storage. This hack prevents air from getting to the ice cream, keeping it fresh and safe from freezer burn. As a result, the ice cream will be softer and easier to scoop!
4. Whip up some cookie dough or a batch of brownies to make the ultimate home made dessert.
Classic cookie and ice cream combos:
jumbo skillet cookie with a scoop of ice cream on top
ice cream sandwiches
cookie dough ice cream
cookies and ice cream milkshake
Blissful brownie + ice cream combos:
brownie and hot fudge sundae
double chocolate ice cream
brownie ice cream cake
peanut butter brownie ice cream sandwich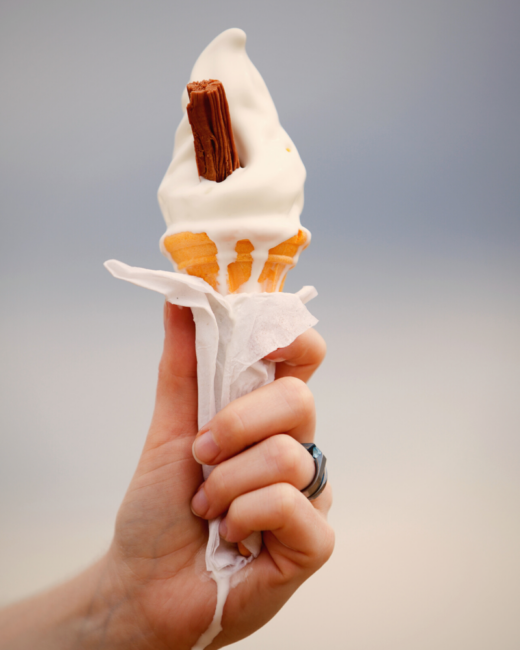 5. Limit the ice cream melting mess by filling the bottom of the ice cream cone with mini marshmallows! The marshmallows spongey texture will absorb the melting ice cream and makes for a sweet treat at the end of the cone.
The simple recipe for this sweet treat was inspired by this post from Kuidaore and the matcha/white chocolate combo. The flavors combine to create a cold rich ice cream that will satisfy with just one scoop.
You will need these seven simple ingredients:
heavy cream
milk
granulated sugar
fine salt
large egg yolks
white chocolate
matcha powder
And the equipment needed is as follows:
Ice cream maker + frozen insert
fine meshed strainer (chinoise)
cheesecloth
Now let's get to this giveaway!
Cuisinart ICE-21Y 1.5 Quart Frozen Yogurt Maker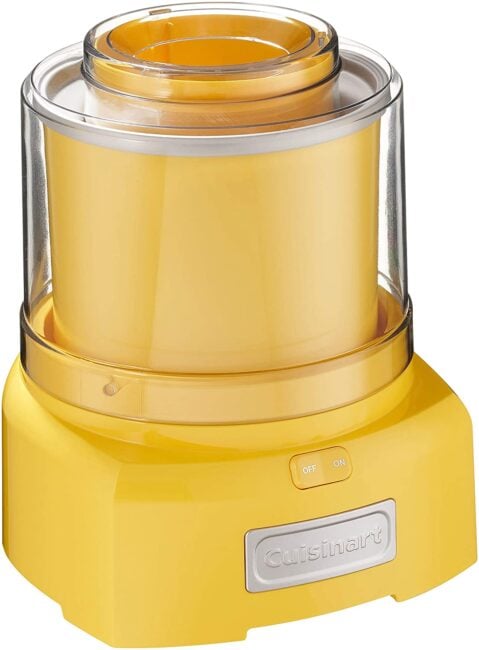 New mixing paddle makes frozen desserts in 20 minutes or less

Large capacity makes up to 1-1/2-quarts

Double insulated freezer bowl eliminates the need for ice

Easy lock transparent lid with large spout makes adding ingredients simple and mess free
Now you can enjoy the finest homemade frozen treats – at home! The fully automatic Cuisinart Frozen Yogurt – Ice Cream & Sorbet Maker lets you make your favorites in as little as 20 minutes, with no fuss and no mess. Just add ingredients to the bowl, press ON and the machine does the rest!
Frozen Yogurt Maker Giveaway
Enter the giveaway below!