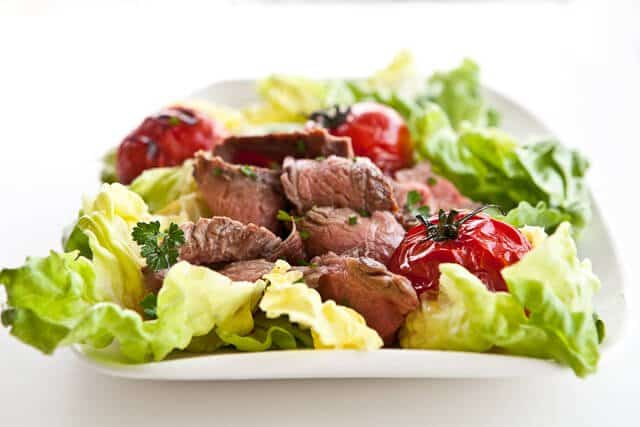 My husband, Scott, has quite an extensive single-malt scotch collection, which normally is off-limits to me and my kitchen.
According to him, scotch is to be slowly sipped and savored, not poured or glugged into a sizzling pan as a base for a sauce. Our rum stash, on the other hand, is fine for me to experiment with. Scott likes fine rum but not quite at the same intensity as the scotch.
We experimented with creating boozy salad dressings for adults a couple of weeks ago. We thought, why not make salad a little more fun for us? It turns out that aged rum, which is made from sugarcane, has the perfect caramel sweetness for a vinaigrette. Whisk a shot with a bit of apple-cider vinegar, mustard and olive oil for a salad dressing that's sweet, tangy and has a touch of heat from the rum.
We used Flor de Cana rum from Nicaragua, aged 18 years. Of course, the better the rum, the better the results: You're only using a shot-glass full. Aged rum or dark rum is better than the gut-twisting cheap stuff.
Rum Vinaigrette
Here's whatcha need:
Simple, right?! Basically, you whisk everything together. Feel free to add more rum than stated in the recipe (hiccup!)
The grilled steak and flame-licked tomatoes (fancy, eh!?) are cooked at the same time if you're using an outdoor BBQ grill. Otherwise, you can roast the tomatoes in the oven while you pan-fry the steak.
Grilled Steak and Tomato Salad with Rum Vinaigrette
Ingredients
For the steak:
1

pound

flank steak (or steak of your choice)

2

teaspoons

olive oil

Salt and freshly ground pepper
For the tomatoes:
1

pound

cherry tomatoes (or tomatoes of your choice)

2

teaspoons

olive oil
For the salad:
1

shot

(3 tablespoons) good-quality rum

2

tablespoons

apple cider vinegar

1

teaspoon

Dijon mustard

3

tablespoons

olive oil

salt and pepper

1

head lettuce
Instructions
Preheat the grill to high heat. Lightly coat the steak with oil and grill 5 to 7 minutes on each side for medium-rare. Season the steaks immediately with salt and pepper. Let the steak rest while you prepare the salad.

Lightly coat tomatoes with oil and grill 3 to 4 minutes.

To make the dressing, whisk together rum, apple cider vinegar, mustard and olive oil and then season with salt and pepper.

If you're using flank or skirt steak, slice the steak across the grain. Serve steak and grilled tomatoes on top of lettuce and toss with rum vinaigrette.