Hello! And welcome to the 30 Days of TV & Laptop Giveaways series! We have 15 Laptops lined up for you to enter to win! Yes you heard that right, 15 of all different sizes, price values and models! If you have been in the market for a new laptop this giveaway series is for you!
Read below about the Acer Chromebook Spin 311 Convertible Laptop and enter to win!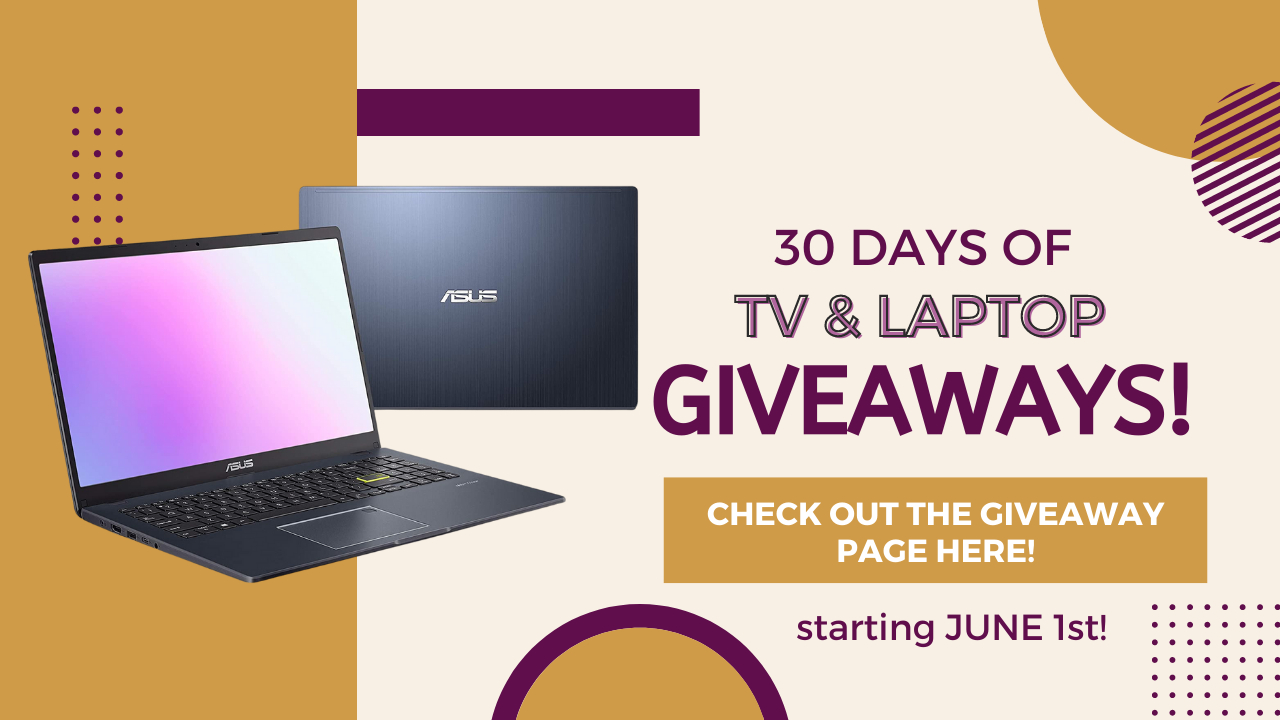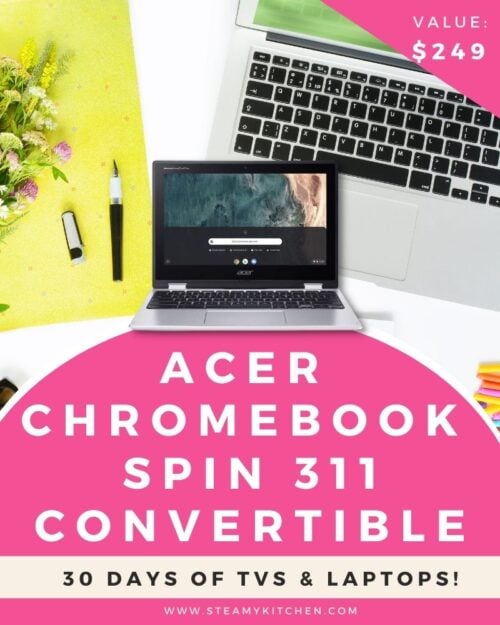 About the Acer Chromebook Spin 311 Convertible Laptop
This convertible and ultraportable Chromebook Spin 311 is designed to handle all your classes and everyday projects.
The battery will keep you active for up to 15 hours
With a fully functional USB-C port and 802.11ac Wi-Fi with Bluetooth 4.2, connect to multiple devices at the same time while also making full use of the integrated 720p HDR webcam for crystal clear video calls in Google Hangouts.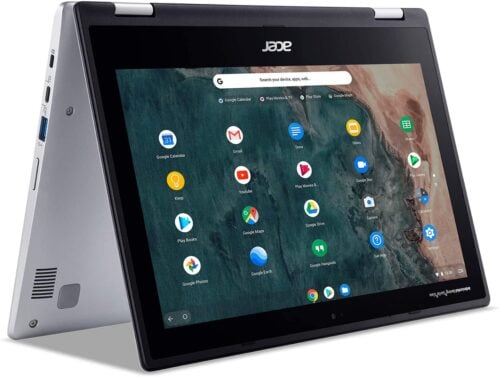 Weighing in at a mere 1.05kg, this convertible Chromebook is not only extremely light, but also smaller than an A4 piece of paper for extreme portability. Combined with its octa-core processor, this Chromebook boasts enough processing power to get you through the day no matter where you take it.
Thank you for supporting Steamy Kitchen!
Starting your Amazon shopping at this link helps our small family business! We get a small commission from Amazon and it helps keep this site running free. Thank you! Jaden
About the Acer Chromebook Spin 311 Convertible Laptop