Hello Everyone! Welcome to our new and amazing SmoNet Bluetooth Smart Lock Giveaway!
This SmoNet Bluetooth Smart Lock is perfect to your home. Nothing to worry about forgetting to lock your door because this smart lock does it for you!
Read more about this SmoNet Bluetooth Smart Lock and enter below:
About the SmoNet Bluetooth Smart Lock
Reversible Touchscreen Keypad Lock -This smart lock can be installed on both left and right handle on a door between 1/2″ and 7/8″ thick. The direction of the outer lock can be reversed after the installation.
7-in-1 Ways to Unlock the Door -Open the door with any of these 7 methods: smartphone app, passcode, fingerprint, Bluetooth, IC card, Wifi Gateway, or mechanical keys. This Smart Lock works with Alexa so that you don't need to worry about forgetting to bring the door keys with you.
Perfect for Homeowners and Tenants – give access remotely to your guests, friends, housekeepers, and employees. Generate up to 500 times passcodes including permanent, one-time, and customized passcodes from anywhere.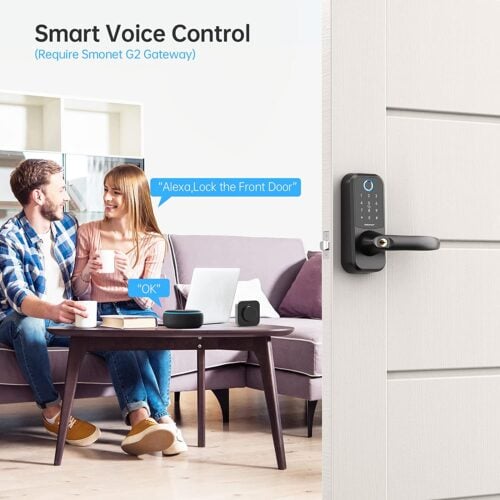 Smonet has more than 20 years of experience in the monitoring industry, and all products are designed to make your home and office safer.
Thank you for supporting Steamy Kitchen!
Starting your Amazon shopping at this link helps our small family business! We get a small commission from Amazon and it helps keep this site running free. Thank you! Jaden