Hello Everyone! Welcome to our amazing Donner Keyboard Piano Giveaway!
This fantastic keyboard piano is appropriate for beginner to intermediate learners.
Read more about this Donner Keyboard Piano and enter below:
About the Donner Keyboard Piano
Composed of 61 Full-Size Force-sensing keys. The volume of the sound will change with the strength, which is suitable for arrangers and stage performers to express every delicate musical mood, making your performance more appealing.
Donner DEK-610P contains 422 high-quality built-in tones, 210 built-in rhythms, a variety of realistic tones and rich rhythms. The dual tone function can combine two different tones to form a new tone, giving music more possibilities.
The large-size LCD display can display various functions in operation, making your operations more clear and easy to understand.
As a professional electronic keyboard, DEK-610P is equipped with a two-way speaker, more tweeters are added to make them sound more balanced and high-quality, and each frequency of the tone can be fully displayed.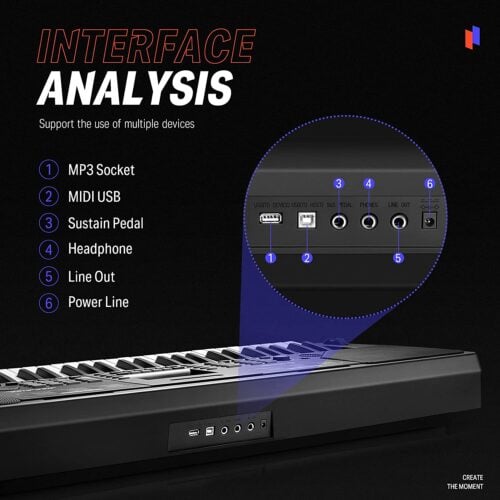 Thank you for supporting Steamy Kitchen!
Starting your Amazon shopping at this link helps our small family business! We get a small commission from Amazon and it helps keep this site running free. Thank you! Jaden
About the Donner Keyboard Piano
Enter the giveaway below.