If you know anything about me, you know that I love creating magical moments. Having a way to capture those memories in a way you can look back and share with others is an incredible thing. This is especially true for parents (and pet parents!)
Today, I wanted to share with you a review of (and chance to win!) this Familink 10-Inch 4G Digital Photo Frame.
We love this digital frame because
It's easy to set up and easy to use! Once you create a login, you can easily upload photos via the website, email them to a personalized address, or through the app.
The screen is BIG, bright, bold and easy to see.
The website and app both include options to size your photos down.
I LOVE THAT IT'S REMOTE!! You can send new photos and delete old ones right on the app, and no matter how far you are from the frame. My son is going to college, so this is the PERFECT way for me to send him shots of what's going on at home and let him know how much I miss him.
It has an automatic timer to turn off at night, and it's designed to be plugged in 24 hours, so I don't have to remember one more thing to do before bedtime!
Uploaded photos pop up on the frame FAST! I love how responsive this frame is!
Some great features of this digital frame:
10″ screen (1280 x800px)

Works with its built-in SIM card (4G), no Wi-Fi connection required.

Enjoy 3 months of free 4G subscription, $6.90/month beyond that or free Wi-Fi connection.

Easy to use: no installation or configuration on the frame itself is required. (Can be configured remotely)

Works in over 100 countries.
Just a few cons:
These days, we take SO many photos in portrait mode. I wish this frame had an option to turn it on its side, so I wasn't stuck with landscape photos that I have to continuously crop to make fit. Although, if you do upload a photo that is portrait sized, it will still display rather nicely.
Senior-Friendly
Familink is a connected digital frame for seniors or people who don't have Internet or are not comfortable with new technologies. Familink makes it possible to send photos instantly to the whole family. With it's Sim card already installed, configured and activated, all you have to do is plug the frame into the power supply and the entire family can send photos. No menus or configuration required. Familink is as easy to install and use as turning on a light. Thanks to the daily photos, contact can be maintained.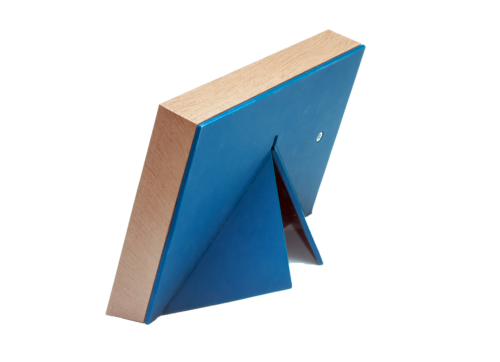 Automatic On/Off Timer
Familink turns on automatically in the morning and off in the evening. Using the application or the web interface, you can remotely configure the frame: scrolling photos, scrolling frequency, and schedule what time the frame turns on and off.
Instant New Photos
Photos, once sent, are displayed instantly! The "like" function integrated into the frame allows you to send a notification to the user who sent the photo that it has been received and viewed.
Connect With Loved Ones
Families or friends that have access to the frame can send up to 10 photos per day when connected by 3G or an unlimited amount when connected to Wi-Fi.
What memories will you display with this amazing digital photo frame?
Familink 10-Inch Digital Photo Frame Review & Giveaway
Enter below.