Hello Steamy Kitchen!
Day Seventeen… Spread peace and love! We are launching this Peace&Love $100 PayPal Gift Card Giveaway to send peace and love your way, as well as some tips on how you can spread peace and love in your community.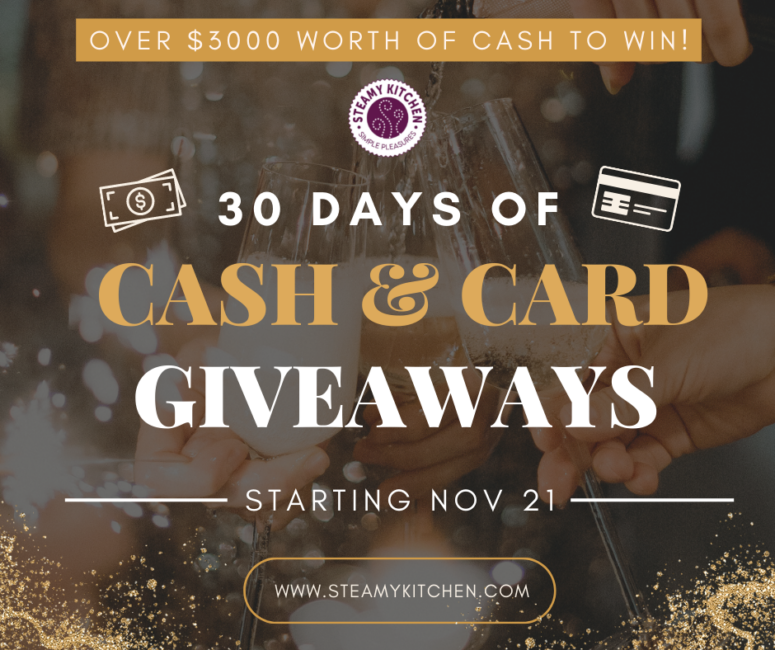 30 Days Of Giveaways: Day Seventeen
4 Small Ways to Spread Peace for a Better World
Smile at strangers.

Start a gratitude circle.

Bring an intention to your conversations.

Meditate with a purpose.
Peace&Love PayPal Gift Card Giveaway
Enter to win below