Hello Steamy! We are excited to launch a giveaway that can help you in more ways than one! We are giving away a $100 Whole Foods Gift Card that you can use to purchase your favorite organic, plant based products or whatever you want!
Enter to win below.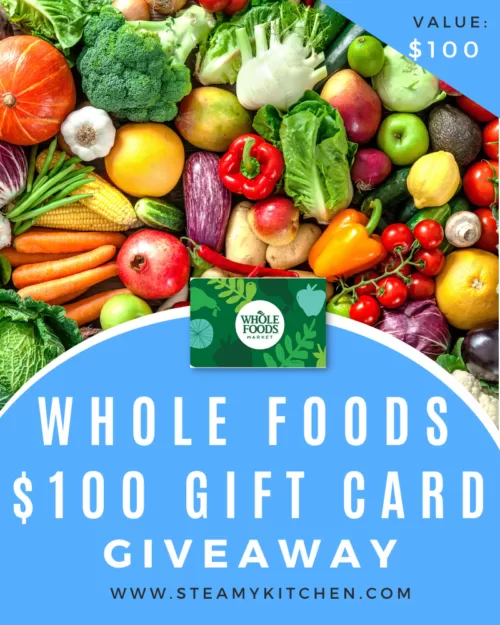 One Lucky Winner will win the $100 Whole Foods Gift Card
What would you buy to $100 Gift Card to Whole Foods? Let us know in the comments.
Giveaway FAQ:
We want you to have a great experience with our giveaways! If you are having issues with our giveaways here are a few things to know:
Try to clear your cookies or try a different internet browser (i.e. chrome or firefox)
If the form isn't loading for you, then it is possible that you have been rate limited. This is common if you are opening 40+ giveaways at once and trying to enter all at one time, as the system is designed to trigger a rate limit because it is typically unusual activity! Rate limits last one hour.
Thank you and good luck!
$100 Whole Foods Gift Card Giveaway
Enter to win below