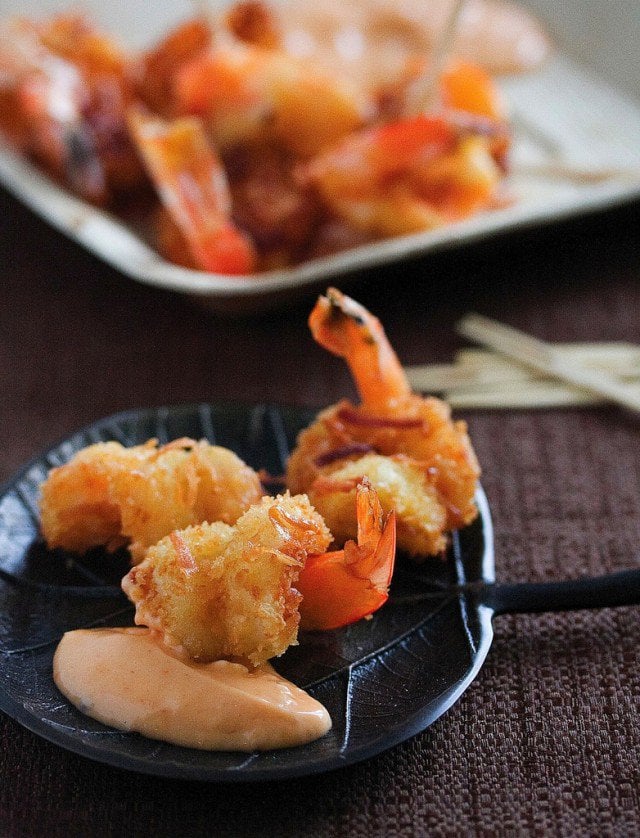 This was one of the recipes that I had wanted to include in my cookbook, but totally forgot about it! Too late now, as all my recipes and photos have been submitted to the publisher. boo for me but yay for you!
And yay for Nathan, who loves Coconut Shrimp with Sweet Chili Mayo so much:
The shrimp is breaded with a mixture of Japanese breadcrumbs, called Panko and sweet coconut flakes. A totally easy recipe that is even better than the overly battered Coconut Shrimp appetizers found at many restaurants. Cheaper too!
I wrote the recipe for my friend Elise at Simply Recipes. Head over there to read all about panko breadcrumbs, the secret to successful breading and the super easy recipe for Coconut Shrimp with Sweet Chili Mayo.