Miso Butter Shrimp Recipe
When shrimp goes on sale, I always snag a bag or two of frozen shrimp. There's no use getting the defrosted shrimp behind the glass partition, that shrimp was just the same frozen shrimp, but defrosted. I figure, the less hands that have touched my shrimp, the better. Despite being a mother of 2 boys and having an immune system as strong as moose (I've never seen a sick moose before), I'm still a control freak when it comes to raw seafoods and meats.
The bag of frozen shrimp have saved my dinners more than I can count – it's my emergency appetizer and my 15-minute meal (move over, Rachael Ray!)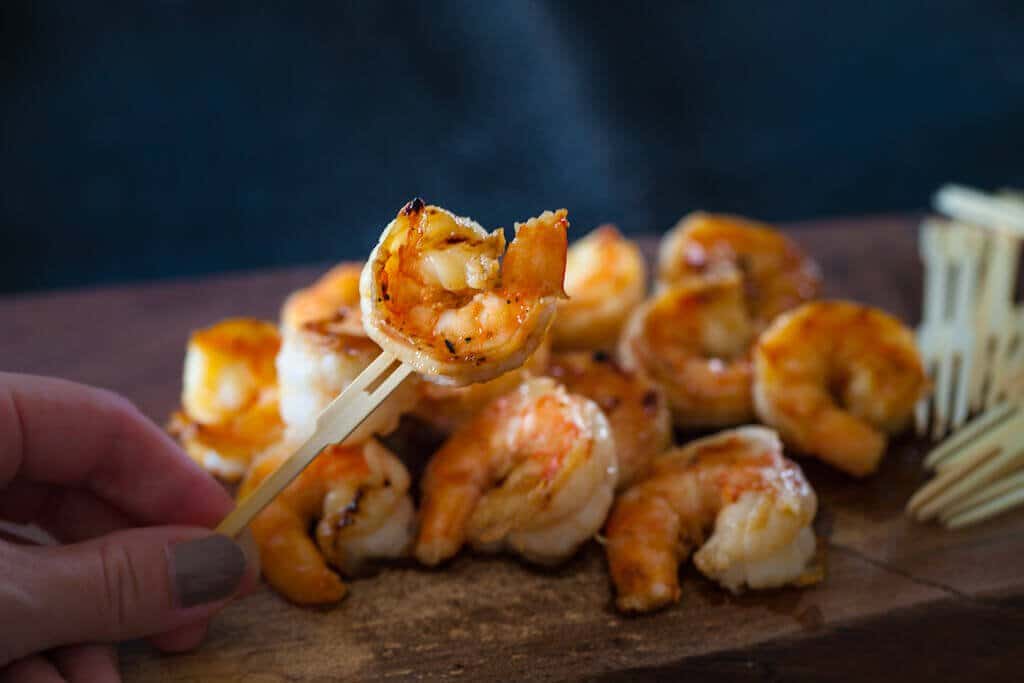 Miso Butter Shrimp uses the classic Japanese combination of miso paste, Japanese sake and mirin. Add butter and shrimp and you've got a shrimp dish that can either be a finger food with small picks or served on top of rice for a main protein *Cook rice in the microwave in almost half the time it takes to cook on the stove!
This is a recipe I developed for Miso & Easy, easy to use miso paste in a squeeze bottle. You can use any miso paste you want (I prefer low-sodium shiro white miso)
(Video) How to cook Miso Butter Shrimp
Miso Butter Shrimp Recipe
Servings: 4
Prep Time:10 minutes
Cook Time:5 minutes
Ingredients:
2 tablespoons butter, melted
3 teaspoons miso paste (or 1 1/2 tablespoons Miso & Easy)
1 tablespoon mirin
2 tablespoons Japanese sake
1 teaspoon grated fresh ginger
1 pound raw shrimp, shelled


Directions:
In a large bowl, whisk together the butter, miso, mirin, sake and ginger until dissolved. Add in the shrimp and marinate for 10 minutes.
Cooking on grill: Heat your grill on high heat. Skewer the shrimp onto bamboo skewers. Grill each side for 2 minutes or until cooked through.
Cooking on stove: Heat your grill pan over high heat. Add the shrimp and grill each side for 1 1/2 minutes or until cooked through.
Cooking in oven: Turn your oven to Broil and move the rack to 8" below heating element. Use parchment paper or tin foil on the bottom of baking sheet. Add the shrimp. Broil for 2 minutes each side or until cooked through.