Chinese Salted Kumquat Recipe
Many people candy the kumquat — or if you're Chinese, you may have had it dried or salted.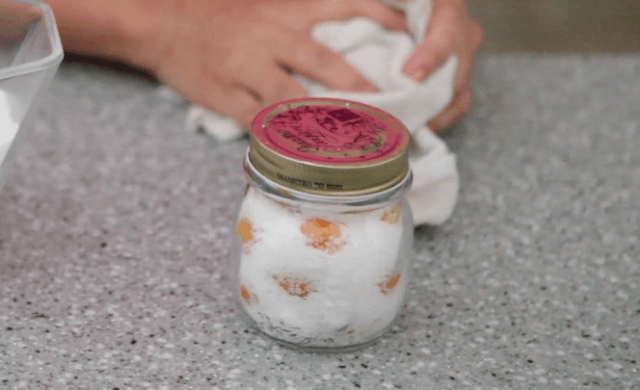 One of my Mom's favorite remedies for sore throat is salted, preserved kumquat mixed in hot water and a little honey. Basically, it's just like making Moroccan preserved lemons, but with kumquat. The kumquat is kept whole, but squashed or cut slightly to expose the insides (so that salt can seep in). In a large mason jar, add alternate layers of kumquat and salt until you've filled the jar. Cover and let sit for a few days to a month. Refrigerate.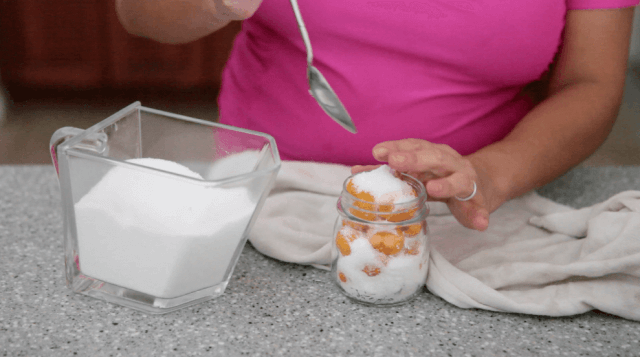 You can keep this Chinese sore throat remedy for the next time you are sick – just add a couple of kumquats to your mug, mash them with a fork and fill with hot water. Swirl in a bit of honey.
So why does this work? Find out in the video where I talk with my parents!
Chinese Salted Kumquat Recipe Video
Chinese Salted Kumquat
Servings: 10 or more
Prep Time:5 minutes
Cook Time:
Ingredients:
Mason Jar
Kumquats, enough to fully smush into the jar
Kosher Salt, enough to fill in all the cracks
For the Salted Kumquat Tea


Directions:
STEP 1: In a mason jar, add alternating layers of kumquat and salt until the jar is completely filled and the kumquats are somewhat smushed tightly inside. Cover and refrigerate indefinitely, but at least for 2 weeks.
STEP 2: Make tea from the kumquats mixture to help heal a sore throat. In a glass, add 2-3 salted kumquats, some of the salt mixture, hot water and honey until it is drinkable. Choke it down. Feel better.