An ultra fine mesh skimmer helps remove oils and small food particles from soups and sauces.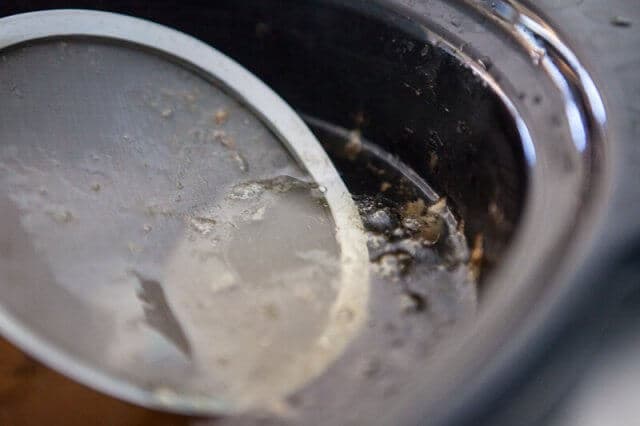 To skim and remove excess oil from sauces and soups, I use an ultra-fine mesh skimmer. The holes are so small that you can pick up small drops of oil from your pot.
I make homemade chicken soup, and start with whole chicken, skin on. The skin means the soup will be more oily, but the skimmer does its job well:
This is all oil!!
Not all skimmers are fine enough, though. If the mesh is too large, the oil won't get picked up. For example, these skimmers won't work, and this one isn't fine enough either to pick up oil droplets.
Here's my favorite tool that I recommend – the Ultra Fine Mesh Skimmer.