Barnes and Noble Instant Win Game
Hello, August, and hello to our first Instant Win of the month!
If a $10 Barnes and Noble gift card sounds pretty good right now…
You're at the right place!

We figured some folks would want to get their summer reading done–it's least we can do to help them out!
Be one of 10 lucky readers to instantly win a $10 gift card!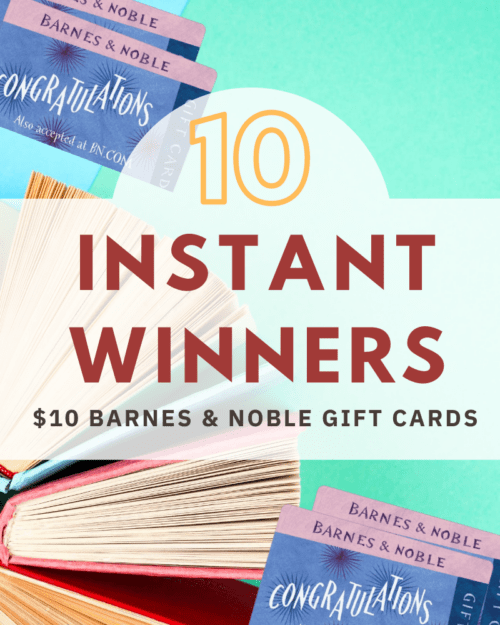 Start spinning below and you're on your way to your next reading adventure!
After all, who doesn't miss seeing those exclusive B&N collectors' editions of (old and modern!) classics? The cover designs change like the seasons–always spectacular, never boring.
Important Instant Win Notes:
We are trying our best to make your experience in the instant wins the BEST possible! We hear your concerns and are working for an awesome solution for you to keep enjoying your spinning fun!
Our instant wins are not designed for daily entries, so in order to give you your daily spin you have to do the daily actions to "earn" the daily entries! You will find the daily actions below the spinning wheel.
If that is not working – open an incognito browser to try that or in a different browser (i.e. chrome or safari or firefox).
If you are still having problems , leave a comment below so we can see what you are experiencing.
Thank you so much for your patience and support in our instant win games – we love having instant wins and wanting to get them working the best for you!
Barnes and Noble Instant Win Game
Spin below for your chance to win.