We have something very exciting to share with you! We are excited to announce that we have collaborated with 9 other incredible lifestyle brands to bring you the "Loving Your Best Life" Sweepstakes worth over $4300!
Enter to win a 3 Night Stay in Myrtle Beach + gift cards and prizes for healing health supplements, healthy snacks, delicious crabs and seafood, science-based skincare, jewelry, lounge and workout wear, practical home solutions, and more!
What is FindKeep.Love ?
FindKeep.Love is a unique giveaway site that partners with premium brands to run co-branded online sweepstakes actually worth entering!
FindKeep.Love allows you to FIND new brands, shows you why they are a KEEPer and provides exclusive brand offers that you will LOVE!
I was so excited to be apart of this incredible giveaway with the ten other lifestyle brands!
Premium Brands In This Giveaway
Steamy Kitchen Buddha Bowls
$400 Visa Gift Card
Elevate your table with a limited edition Steamy Kitchen Buddha Bowl. These big bowls are perfect for a healthy one-bowl meal. The Buddha Bowls are handmade by ceramic artist Aneela Dias-D'Sousa exclusively for Steamy Kitchen. Pre-order your beautiful bowl today with a special $30 OFF discount and free shipping just for you.
Harbour House Crabs
$500 Gift Card
Inspired by the passion, love and flavors of the Chesapeake Bay area, for over 20 years, Harbour House Crabs has taken great pride in delivering only the finest Maryland Blue Crabs and Premium Seafood all across America.
Stemulation
$400 Gift Card
Beautiful, vibrant skin at every age. Stemulation Skin Care blends the science of stem cells growth factors with an array of natural, active botanicals designed to renew and protect your skin.
Vitamedica
$400 Gift Card
Physician-formulated supplements using The Science of Natural Health® to support recovery, immunity, skin health, and vitality.
Jilzarah
$400 Gift Card
JILZARAH is on a mission to bring the beauty of color and design to the world one hue at a time. Our jewelry is handmade by skilled artisans using ancient layering techniques with a special material called polymer clay. The result is a stunning blend of color and texture that looks and feels unlike anything you've worn before.
Aspen Green
$500 Gift Card
The Best CERTIFIED USDA ORGANIC AND TOXIC FREE Products…Revealed! Do you know what to look for when you're ready to choose a product to put in or on your body? Other pain, skin care, and supplement providers cut corners and deliver ingredients marred by contaminants and subpar processing. Check out the pure facts about Aspen Green, USDA Certified Organic, and see why other pain, skin care, and supplement products can't compare.
Agogie
4 Free Pairs of AGOGIE Pants
AGOGIE transforms your daily movements into a workout. With (8) rubber resistance bands stitched inside the pants, every task, chore or movement can now improve your fitness, how will you workout today? – Doing laundry? Playing Xbox? Cutting the yard? – At the gym? Running a 5k? Doing CrossFit? – Preparing for NFL combine? the Boston Marathon? UFC Title Fight? The more you move. The more AGOGIE moves you.
BeBold
2 Cases of Bars ($320 Value)
From the Founder of Stacy's Pita Chips, a bar that is not afraid to BeBOLD. Our first and foremost differentiator is TASTE. We wrap gluten and dairy-free ingredients with 18 g of whole grains into our plant based bar that tastes delicious.
Simple things made better.
Bulbhead
$500 Gift Card
At BulbHead, leader of the As Seen On TV industry, we strive to deliver easy answers to everyday problems at an affordable price to fit any budget. We're more than the Home of Bright Ideas. We're also the home of practical solutions.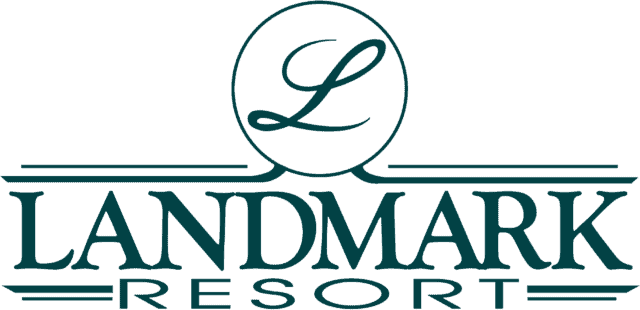 Landmark Resorts
3 Night Stay in an Oceanfront Room
The oceanfront Landmark Resort is located on the coast of Myrtle Beach, SC, bringing fun and beachfront relaxation to all who visit. Accommodation options range from rooms to condos with full kitchens and private balconies; an array of amenities are available including the seasonal H2OASIS Waterpark and putt-putt, oceanfront pool deck, spacious indoor pool complex, free Wi-Fi, on-site dining and so much more.
Prizes To Win In This Giveaway
1. Steamy Kitchen – $400 Visa Gift Card
2. Harbour House Crabs – $500 Gift Card
3. Stemulation – $500 Gift Card
4. Vitamedica – $500 Gift Card
5. Jilzarah – $400 Gift Card
6. Aspen Green – $500 Gift Card
7. Agogie – 4 Free Pairs of Agogie Pants
8. BeBold – 2 cases of BeBold Bars ($320 value)
9. Bulbhead – $500 Gift Card
10. Landmark Resort – 3 Night Stay In an OceanFront Room
How To Enter This Giveaway
Click below to be directed for your chance to enter this one of a kind Loving Your Best Life Giveaway! Simply enter your email and click through the directions to earn extra entries! Please note that this is a one time entry! Happy entering!
No purchase necessary to enter. Void where prohibited. Eligibility and Sweepstakes subject to Official Rules and Consumer Disclosure.