Choosing the right vegetable can be difficult, especially when they are all the same color! You will be an asparagus pro in no time after reading these helpful tips.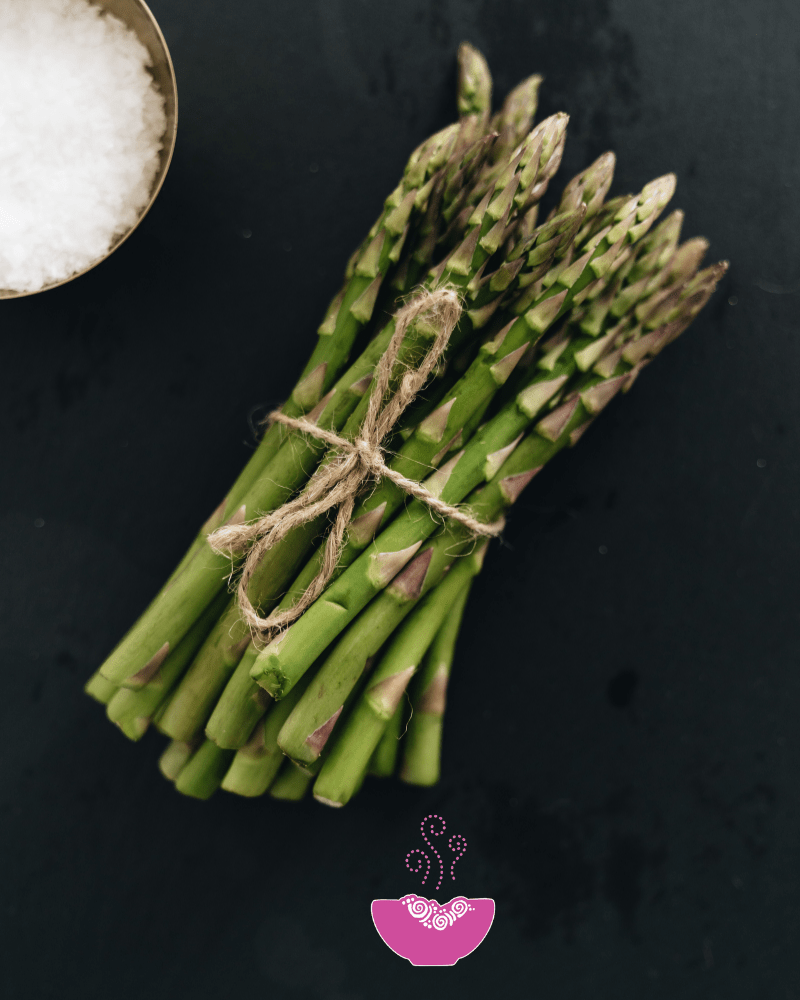 Buddha Bowl Basics
Buddha Bowl basics will teach you ways to add flavor and save money in the kitchen. Asparagus is a fresh vegetable that has nice bite to it and goes great in any Buddha Bowl. We are going to show you how to choose fresh asparagus at the store and the best way to store asparagus.
Why Asparagus is Great
A yummy healthy option that has a crunch to it
Great source of nutrients
Stays fresh in the fridge for one week
How to Choose Asparagus at the Grocery Store
When choosing which asparagus to buy at the store, look for stalks that are nice and firm, they should stand up straight when you hold them up. They should be a rich green color and can have a little bit of white at the bottom.
Look at the ends of the asparagus stalk. Is the center milky white, almost translucent, moist-looking? That's fresh asparagus.
If the asparagus stalk has a hard, very white, dry center, it could be old and stringy.
Dull asparagus that appears wrinkled and arches over when you pick it up is not fresh. Avoid asparagus stalks with spears that are beginning to open up, the tops should be closed tight and compact.
The Best Way to Store Asparagus
Fill a glass with a couple inches of water.
Bundle together your asparagus using twine or a rubber band and cut the white ends off (about an inch).
Stand the asparagus up in the cup of water, cover with a plastic bag or plastic wrap and store in the refrigerator for up to a week.
If you found Buddha Bowl Basics helpful or tried a recipe on my blog, then please rate it and let me know how it went in the comments below!