We have partnered with Okaysou to review and giveaway the Okaysou AirMic4S Air Purifier! You can read our review and enter our giveaway for your chance to win your own Air Purifier!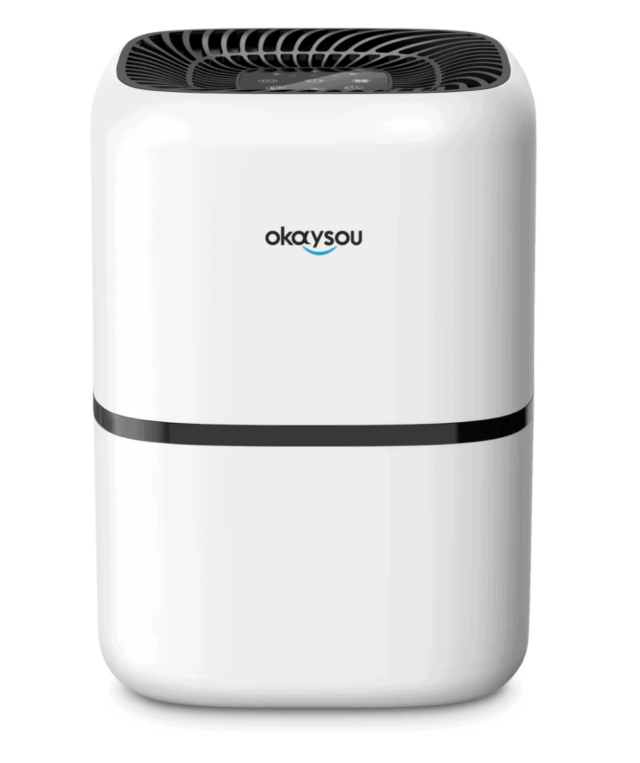 Think of all the harmful substances in the air that we can get rid of with modern technology. These particles range from basic everyday nuisances like dust, pollen, viruses, dust mites, mold to specific agents such as VOCs (volatile organic compounds), formaldehyde, pet dander, anthrax, asbestos, and carbon dust.
Whoa, that's a mouthful! But it won't be a lungful, because Okaysou's advanced medical grade air purifier combats against all those substances. It removes 99.97% of air pollutants and particles as small as 0.3 microns, qualifying as a True HEPA filter. That means the filters inside the purifier trap the tiniest of particles that are most harmful for your health, as determined by the US Department of Energy.
Not only does this Okaysou purifier meet official HEPA standards—it surpasses it as a grade H13; the regular HEPA range is H10-H12! For perspective, H10-H12 trap 85 to 99.5% of 0.1-micron-particles. It also complies with the federal ozone emissions limit.
First impressions of the AirMic4S Advanced Medical Grade True HEPA air purifier:
Upon unboxing, this purifier is ready to begin working. Just unlock the bottom chamber to get the filter itself and unwrap that before plugging in.
This purifier stands at about the height of a traditional electric coffee maker or desk lamp. Width-wise, it's a bit narrower than an air fryer. It will fit on desks, counters, and even beside stands. I placed mine on the carpet and hardly notice it when passing by!
With the touch-screen-style control at the top, you can set 2-, 4-, and 8-hour timers, switch the light on and off, and change the fan power.
Overall, the AirMic4S air purifier from Okaysou is fast and simple to use, unobstructive, and efficient at filtering out the most harmful of particles.
About Okaysou
OkaySou Mission
To bring you the best products and change your quality of life through our innovative design and technology.
"We strive to offer innovative, and stylish products for our customers to help them build the future. At Okaysou, we share a common mission to always be maintaining innovation on behalf of our customers."

OKAYSOU
Shop Okaysou Products
Okaysou has a variety of medical grade air solutions for your home! Shop their AirMic 4S version that we have in our home or explore their other products like their 8L or 10L Air Purifiers!
Okaysou Air Purifier Review and Giveaway
Enter the giveaway