We are giving away $500 CASH for you to put towards your dreams! We know our Steamy Kitchen family loves these giveaways and we wanted to do something fun for you to think about what you are dreaming for!
We love this quote from Eleanor Roosevelt below! We are a strong supporter in truly believing in the beauty of dreaming and taking action to make dreams come true in our reality.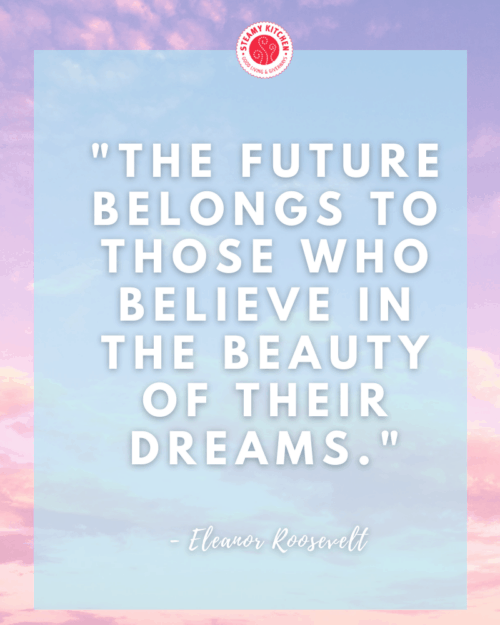 What is one dream that you could use an extra $500 to put towards? Travelling somewhere new, launching a new business, treating yourself like a queen or king? We want to know (pssst.. there will be a place to tell us your dreams as a bonus entry question!)
Dream Big $500 Cash Giveaway
Enter the DREAM BIG giveaway!