If there's one thing that makes me happy, it's cookies. If you're like me, you probably use store-bought cookie dough to help take some of the pressure off baking cookies, and if you're really like me, you'll be tired of plain old cookies before you've used up all of the dough. I rounded up all of my favorite ways to use up leftover cookie dough for you so you can have some fun this time!
Our Mission: Help give new life to your leftovers!
Our mission is to stop food waste at home! We have tons of ideas for proteins, but what about extra cookie dough?
Give New Life to Leftovers
If there is one thing we really don't like, it's food waste. Repurposing these leftovers in creative ways ensures that nothing will get wasted, which makes us totally happy! So much food is wasted in the US, but we are here to make sure that never happens again by bringing your leftovers back to life!
Extra Cookie Dough Ideas
#1: Freeze your Extra Cookie Dough!
Freezing leftover cookie dough is a great way to extend that delicious holiday cheer. Cookie dough is very freezer friendly and won't take up a huge amount of coveted freezer space, either. Another bonus? You can freeze the dough into smaller batches so that when that cookie craving hits you, your cookie dough is ready to pop in the oven and get you just a single cookie in minutes.
Check out our favorite cookie dough variations to freeze here and then get to it!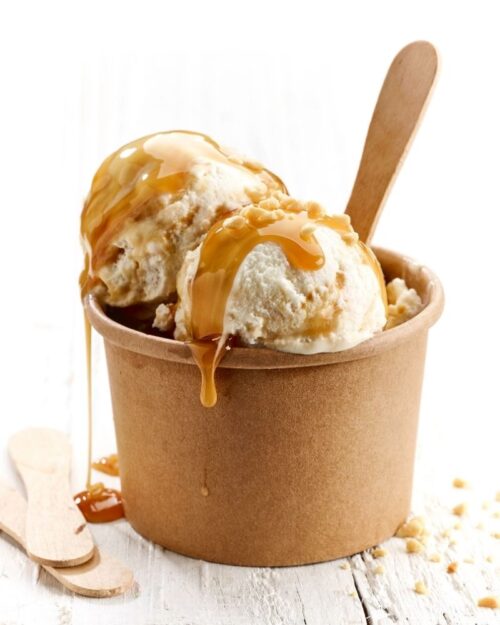 #2: Add Extra Cookie Dough to Ice Cream Desserts!
Leftover cookie dough is the perfect addition to that pint of ice cream sitting in your freezer. After all, cookies and ice cream were meant to go together! We love stirring cookie dough into plain vanilla ice cream or even using baked cookies to make the easiest ever homemade ice cream sandwiches.
Check out our favorite ways to add leftover cookie dough to ice cream desserts below:
#3: Make Decadent Desserts even better Using Extra Cookie Dough
Even though us grown-ups are supposed to enjoy the fancy, finer things in life, sometimes all you want is cookie dough. Instead of using that cookie dough to bake boring old cookies, let's use it to make our decadent desserts even tastier and a little bit nostalgic!
It's easy to spice up dessert recipes using leftover cookie dough. Just make sure that you're cooking the cookie dough so as not to risk eating raw eggs or flour. Here are some of our favorite ways to dress up cookie dough into a fancy dessert worthy of any dinner party! Use your leftover cookie dough to make these desserts even easier: