Happy Monday Steamy Kitchen family! This week we are giving away one GreenWorks Lawn Mower that is battery powered, which makes it better for the environment and less of a hassle.
Greenworks 40V 17 inch Cordless Lawn Mower
Uses our Efficient 40V Lithium Battery System

17" deck is versatile and light weight.

2-in-1 feature offers rear bagging and mulching capability for multiple use

Single lever 5-position height adjustment offers cutting height range from 1-1/4 inch to 3-3/8-inch for the best cut in all environments

Up to 34% of U.S. homes only need one charge to get the job done

Tool Only. Battery and Charger not included
Get ready for spring this year with the greenworks 40V Max System. This efficient cordless battery platform gives you all the power you need to tackle your yard. Kick gas to the curb this spring and go green: No Fumes, No Mixing, No Maintenance, and No Pull Cords. Life gets easier with GreenWorks; let us help you take the work, out of yard work.
Go Electric!
There are many benefits that come with using a battery powered lawn mower! First off, you don't need to worry about exchanging parts or filling the mower up with gas before starting. This makes for saving more money as well!
Additionally, battery powered mowers are better for the environment! Gas powered mowers emit harmful chemicals into the air, just like our cars do. So, take a small step and switch to a battery powered mower. Or check out the Greenworks Amazon page and exchange any of your yard tools to battery powered tools!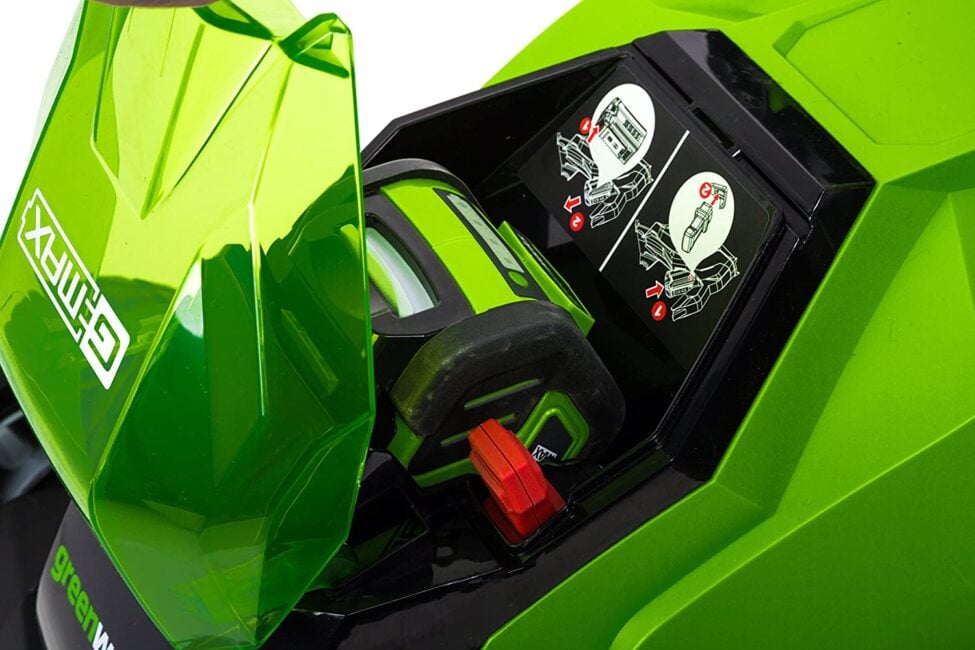 Battery powered mowers may not have as much torque as gasoline powered mowers, but technology is always improving so get ahead of the game! Start reducing your carbon footprint now.
Greenworks Lawn Mower Giveaway