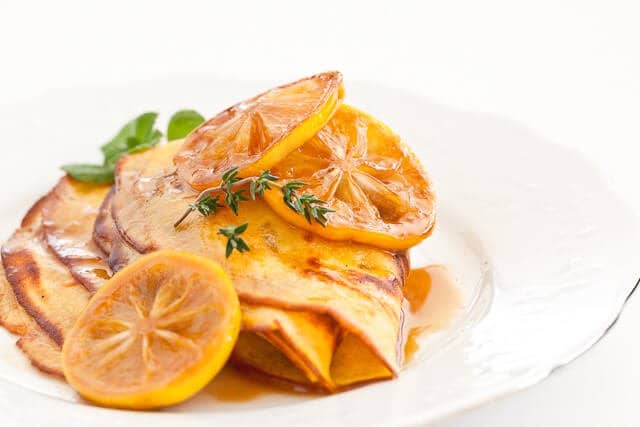 I've been pretty quiet on the cookbook development front – other than announcing that I scored a cookbook deal with a publisher that produces some of my very favorite books, Ten Speed Press, I haven't shared much. I think most authors will agree, the process of writing a book isn't terribly exciting, it takes a lot of discipline (which I lack), focus, (uh, that neither) and nimble fingers (I've got chronic tendonitis)….though I've found that I'm extremely deft in hitting the delete button with my ring finger.
Sometimes, I'll be typing a sentence that my brain is thinking, but my fingers know better and my ring finger is already reaching for the delete button even before I finish the thought.
For this book, I've decided to keep my sanity, and instead of trying to develop, write, style and shoot the book all by myself, I'm going to get some help. My best friends, Todd and Diane are comin' to help me style – all the pretty stuff like plates, linens, table settings. I'll be shooting the photos myself, but I'm gettin' loads 'n loads of help from some of the best photographers in the business.
I love my friends.
We've also convinced Jenna from Eat Live Run to come along and help out. All I have to do is feed her….and she's gonna help me in the kitchen!
The crew is coming in on Monday and we're aiming to shoot an ambitious 12 recipes per day. So, if you happen to see an odd tweet or facebook post from my husband or sons, "Mommy is going CRAAAAZY!" you'll know why.
Less than a week before they arrive and I'm already a giddy-excited wreck. I've been sugar and carb loading to deal with the nerves, wouldn't you!? With a bag of Meyer lemons (thanks Julie!) in the refrigerator, my friend Kelly and I made these Crepes with Salted Lemon Butter Caramel.
My coping mechanism looks like this:
Sweet, tart and drippy.
Oh and crisp too:
The eggs were from our hens – 4 hens out of 5 are laying daily, the olive green is from Olivia Superstar.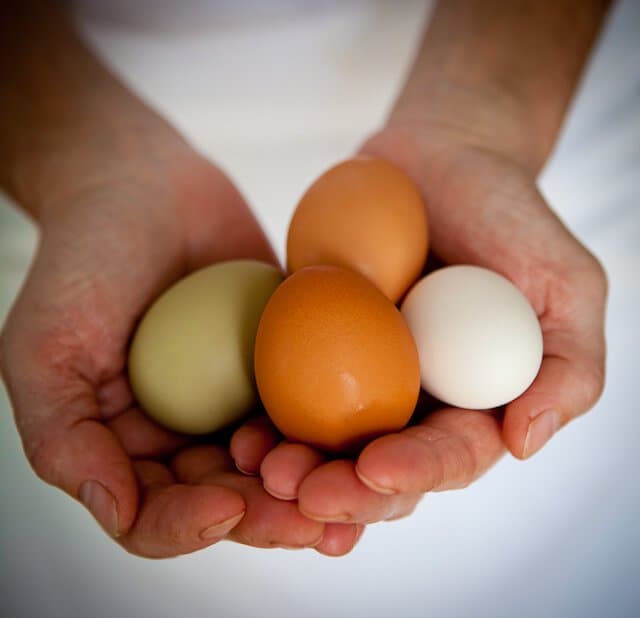 The crepe recipe is from Martha Stewart, why mess with perfection? Her Lemon Caramel Sauce with Candied Lemons were a bit too fussy for me, so we've made a one-pan, 5 minute Salted Lemon Butter Caramel instead.
Crepes with Salted Lemon Butter Caramel
The batter should be thin, like this.
To cook the crepes, add butter to a non-stick pan on medium heat.
When the butter begins to bubble, add 3 tablespoons of batter to the middle of the pan. If you have a smaller pan, use less.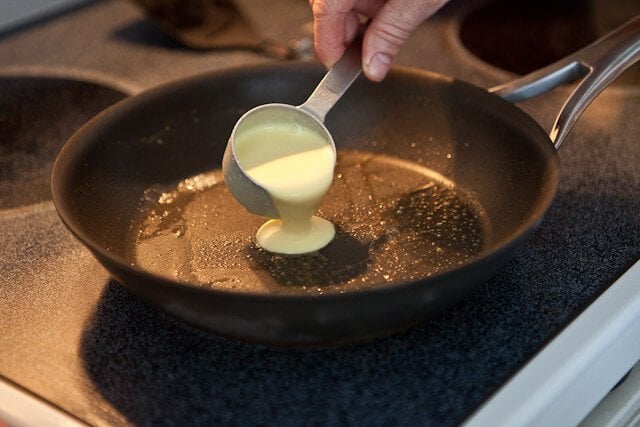 Go ahead and tilt the pan this way and that to get the batter to spread evenly and thinly on the surface.
After a minute, it's time to flip. I've found that an ultra thin metal spatula really works well (just be careful as you're working with a nonstick pan). You could also use a butter knife as well – the thinner the better to get under the very delicate crepe.
And I use another spatula to help it along.
And flip in one piece.
You can keep the crepes warm in the oven while you make the rest of them.
The Salted Lemon Butter Caramel is so super simple to make – butter, brown sugar, lemon and sea salt.
Slice and remove the seeds.
Get your butter nice 'n bubbly and add the brown sugar.
Snuggle in the lemon slices, sprinkle with sea salt.
Let 'em cook!
At the very end, add in the lemon juice.
Serve over the crepes.
Crepes with Salted Lemon Butter Caramel Recipe
Her original recipe recommends refrigerating the batter for 2 hours, however we skipped this step (we couldn't wait) and the crepes turned out beautifully.
If you find that your crepes are too thick, add a tablespoon of water to the batter to thin it out a bit more.
I use salted butter, if you're using unsalted butter, add a pinch of salt to the crepe batter.
Makes about 15 crepes
Ingredients
FOR THE CREPES:
3/4

cup

all-purpose flour

1/4

cup

granulated sugar

3

large eggs

1 1/4

cup

milk

8

tablespoons

melted butter, divided

1/4

teaspoon

vanilla extract
FOR THE SALTED LEMON BUTTER CARAMEL:
4

lemons, divided

4

tablespoons

butter

generous pinch of sea salt

1/3

cup

brown sugar

fresh mint or thyme, for garnish
Instructions
To make the Crepes:
In a bowl, add the flour, sugar and the salt. Use a whisk to stir vigorously to break up any clumps of flour.

In a separate large bowl, whisk together the eggs, milk, just 6 tablespoons of melted butter (set aside the remaining 2 tablespoons of butter) and the vanilla extract. In batches, add the flour mixture in several batches and slowly stir to incorporate. Do not overmix. At this point, you can refrigerate an hour or up to overnight (optional).

Heat a crepe pan or nonstick frying pan over medium heat. Use a brush dipped in the remaining melted butter and brush some butter on the bottom of the pan. When the butter is bubbling, add 3 tablespoons of the batter in the center of the pan. Gently tilt and swirl the pan to get the batter to spread and create a thin layer. Cook for 1 minute until lightly browned on the bottom and then flip (use 2 spatulas to make it easier to flip). Cook an additional 1 minute.

Transfer the cooked crepe on a plate, cover with towel and keep warm in the oven while you cook the remaining crepes and make the Salted Lemon Caramel.
To make the Salted Lemon Butter Caramel:
Juice only 2 of the lemons (the other 2 lemons will be used in next step) to get 2 tablespoons of lemon juice.

With the remaining 2 lemons, slice 1/4" thick.

Heat a frying pan over medium-high heat and add the butter. When the butter begins to bubble, add in the brown sugar and sea salt and whisk until incorporated. Add the lemon slices to the pan and let cook for 2 minutes each side. Pour in the lemon juice and let simmer for an additional 2 minutes. Pour over folded crepes, garnish with fresh mint or thyme and serve immediately.